Cosmopolitan Review: January 18 - January 24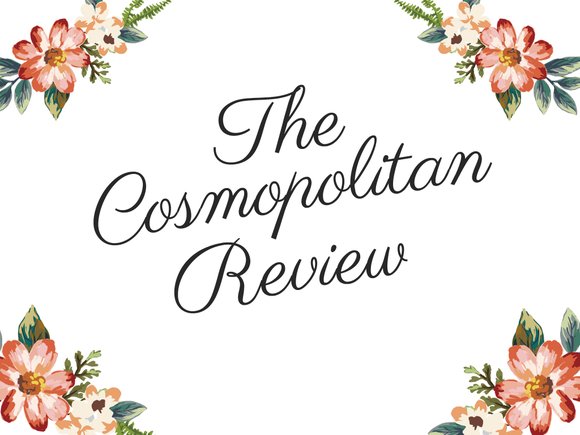 Happy birthday to you! The Rev. Dr. Martin Luther King is still remembered, as he should and always will be. With marches professing peace and social justice for all, the upper school students at Manhattan Country School made their annual trek through the streets of Upper Manhattan to remind us, lest we forget, "No justice, No peace."
For many parents with college-bound children, now is the time for visiting the campus for the schools of choice. The rule of thumb is to start with your first choice, followed by the second, and then moving on to the list of fallback schools, the schools where you know you'll be accepted. One school that might be tops on everyone's list is Howard University. The alumni association features several of its grads who have cut through the muck and mire, making great strides in their professions. One of the alumni featured in the Alumni on the Move column is Jenelle Coy. Since graduating from the Howard University School of Communication in 2014, Coy has become founder and managing partner of Coy +, an agency that helps marketers with digital strategy, creative development and event management. Among her accolades, she was recently named to Forbes 30 Under 30 List for Marketing & Advertising. With no outside funding, Coy has developed a roster of past and current clients that includes RCA Records, Procter & Gamble, ESSENCE Festival, the W.K. Kellogg Foundation and the State Department. As of 2017, Coy + has grown to nearly $1 million in revenue and has built a team of 16 employees with a footprint in seven cities across three continents. 
Howard University Department of Biology Assistant Professor Michael C. Campbell and an international team of scientists, led by respective lab members at the University of Pennsylvania, have identified new variants of genes that are responsible for skin color in modern humans. Now, this development is interesting. Does it mean that at some time in the future, humans could all be genetically rewired to have the same skin color? How then could racism continue to exist if people couldn't be discriminated against because of the color of their skin?
Last but certainly not least, there is Howard University law alum, Charles D. King. King is the first Black partner in one of Hollywood's leading entertainment agencies. In 2015, after securing funding in the eight-figure range from Apple heiress Laurene Powell Jobs, the executive left his coveted role at the William Morris Endeavor agency to start the multi-platform media company, MACRO. The company's first major studio feature was "Fences" starring Denzel Washington and Viola Davis. The film grossed more than $64 million and garnered myriad nominations, including Golden Globe Award and Academy Award wins for Viola Davis. Following right on the heels of this mega release was the November 2017 releases of "Mudbound," directed by Dee Rees, and "Roman J. Israel, Esq.," written and directed by Denzel Washington and Colin Farrell. To date, his firm has raised an additional $150 million in funding to further the production and financing of films and television programs with a multicultural bent.