Melissa Gabriel, CEO of Million Dollar TV, giving back to the community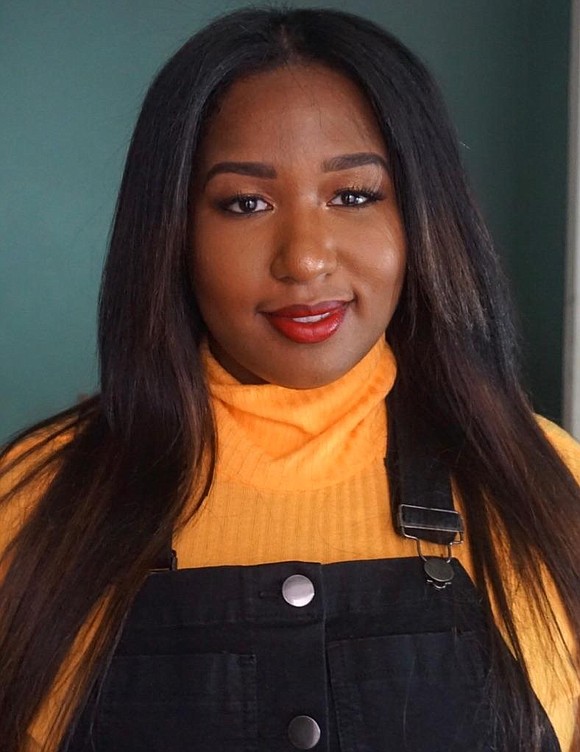 "Without struggle there is no progress" is one of the many quotes on the "Million Dollar Motivation" Instagram page. The page is run by Melissa Gabriel, CEO of Million Dollar TV and media/radio personality for "Million Dollar Motivation."
"Million Dollar Motivation" is a series of celebrity-based interviews that air on 1090AM and on YouTube. Melissa Gabriel, who is also known as Sassy Ming Lee, interviews numerous celebrities, chatting about fun facts and the latest news in hip-hop. Million Dollar TV is currently in its second year. Some of the people Gabriel has interviewed are Dreamdoll, DJ Self and the operators of WorldStar Hip-Hop. The show will also be aired on Amazon Fire Stick on the SGX TV channel this spring. 
Gabriel was born and raised in a Haitian immigrant home, along with her brother, in Flatbush, N.Y.. She has a 7-year-old son. She is currently in her third year at Brooklyn College, studying mass communications and business. 
Gabriel is also a part of Brooklyn Syfe and The Each One See One Thanksgiving Organization. The Each One See One Thanksgiving Organization provides services to homeless children from the Thelma J. Hamilton High School. "Since a young age, I always had a passion to be in media, whether it was holding the microphone, writing or music," said Gabriel. "But as I started to watch AJ and Free on BET '106 & Park,' I started to have a high interest in becoming a media personality. I felt that being in a career field in media gives you a great platform where you can expose people for their activism and talents."
Thursday, Dec. 21, Million Dollar TV partnered with Live Culture to host the second annual Christmas toy drive. Children who are served by the Flatbush Development Corporation received gifts along with dinner. A photo booth and a dance session were also provided.  
"The founder of Live Culture, Gardy Volcy, got in contact with me and asked to partner up with our recent giveaway," said Gabriel. "This was my first year of them teaming up with the 'Million Dollar Motivation,' and I am very proud of the work that they did. Not only did they sponsor the majority of the gifts, they also provided the music. I also liked the fact that the gifts were of great quality. I wanted to make sure that the gifts would be actually wanted and there was some sort of consideration given. Sasha, who is the founder of HerLove Journey, never disappoints. She always sponsors my events. I am so grateful that Live Culture and HerLove Journey was able to help out with our second annual giveaway. Without them, it wouldn't have been such a big success!"
"Giving back to the community is more about helping," said De-Anna Gattereau, an event promoter from Live Culture. "It's about the impact and creating a change within our neighborhoods. I want to contribute to the change for our children. I want to show them that we are more than stereotypes, and being a positive role model is the first step. I am absolutely glad that we were a part of something bigger than us. We were able to put a smile on the children and their families' faces. And then we were able to get rapper LouGotCash to perform at the last minute. We were so amazed that Lou came out and really connected with the kids. We are all so grateful that he took the time out of his busy schedule and came to the toy drive."
Brooklyn-based rapper LouGotCash is well-known for his singles "Pipe Down" and "Make 10." 
Gabriel continued, "The toy drive was taken place at my old elementary school. It felt great to give back to the kids who are attending the same school. The feedback that we received from the parents and the teachers was so good to hear. You'll never know what's going on in someone's life. You may think you doing a small gesture but it could mean the world to another."
Before hosting her own toy drive, she attended many on the behalf of her clients, such as Yandy and Jadakiss. She also hosted Back to School giveaways in August. This year will mark the third annual event. The giveaway took place at the Crispus Attucks Park in Brooklyn.
"After seeing the work from people like WorldStar Hip Hop giving back to their community, I decided that I wanted to host my own and do annual events," Gabriel said.
For more information, email motivees4millions@gmail.com.