Steps to getting a passport
MEGAN PINCKNEY | 1/18/2018, 4:32 p.m.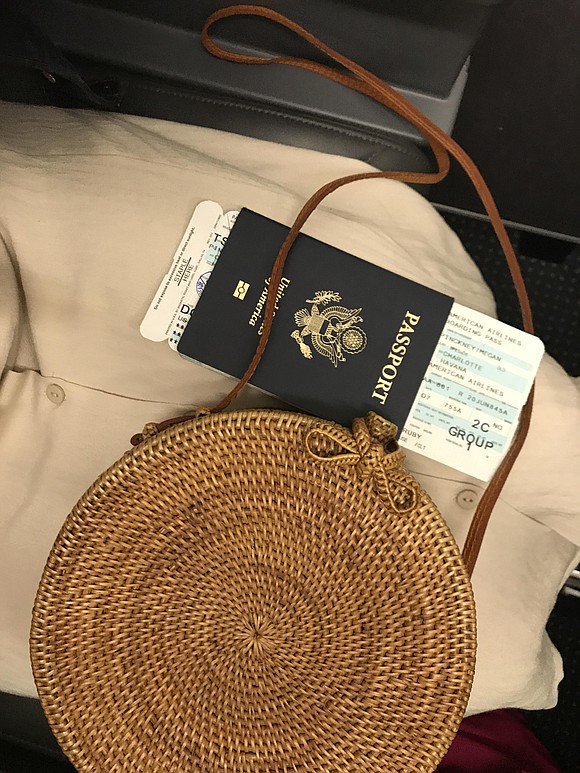 It's the start of a new year, and many of us have already come up with personal resolutions with hopes of becoming a better version of ourselves. Popular changes include making it to the gym more regularly, eating healthier and staying more organized than usual. The great thing about a resolution is that it doesn't have to fulfill anyone else's needs. It– is one of those rare moments in life that you get to be completely selfish in your decision and choose something that is best for you and just you. If you're someone who hasn't quite nailed down a resolution, don't fret. There is still time to start the New Year with a new outlook on your life.
One of my favorite resolutions, and one that I'd strongly encourage for anyone who hasn't had the opportunity to travel much, is to see the world. With discount airlines and internet deals, traveling is now more attainable than ever before. But for most Americans, roughly 64 percent, the issue isn't a lack of desire to see the world. Instead, it's a lack of proper documentation. Only 36 percent of Americans hold a valid passport. Compare that with the 60 percent of Canadians and the 75 percent of Brits and Aussies who hold one, and you'll realize far fewer Americans take advantage of our God-given right to explore.
If you fall into that category of 64 percent of Americans who don't have a passport, don't be discouraged. The good news is you can apply for one at any time, and as soon as you receive it you can set off on the adventure of a lifetime. Applying for a passport is not difficult, and most of it can be done from your local U.S. post office. Follow these next steps and you'll soon be qualified to see what the world has to offer off American soil.
Step 1: Prepare
Avoid multiple trips to the post office, as well as super long lines, by preparing everything you need Before you arrive. Gather these documents: proof of U.S. citizenship and a photocopy of the front and back (such as a birth certificate or Social Security card); proof of identity—you'll have to present your original identification card (such as a state-issued license) and submit a photocopy of the front and back.
Step 2: Fill out forms
Once you've gathered your required documents you can proceed by filling out the official application, Form DS-11 for those applying for a passport for the first time. The application can be found at your local post office, or online in PDF form (which you have to print and complete) and as a form-filler that you can submit online. This form can be found at www.travel.state.gov and usually takes less than 20 minutes to complete. Make sure you do not sign your application, as a postal employee must witness
you doing so.
Step 3: Have your photo taken
Passport applications require that you submit your own photo at the time you submit your documents, although some post offices do have the ability to take it for you on-site. However, if you're like me and would prefer to have everything done when you arrive to the post office with hopes of cutting down on time, I suggest having your picture taken beforehand. The application requires a 2x2 inch recent photograph with a full front view of the face in front of a solid background. Drug stores such as CVS, Walgreens and Duane Reed charge approximately $12 for a passport photo and can have them ready in minutes. Stores such as Wal-Mart and Costco also offer passport photos and for about half the cost as those