Blacks and politics: Either get engaged or get left behind
Jeffrey Boney (NNPA Member/Houston Forward Times) | 1/20/2018, 8:38 a.m.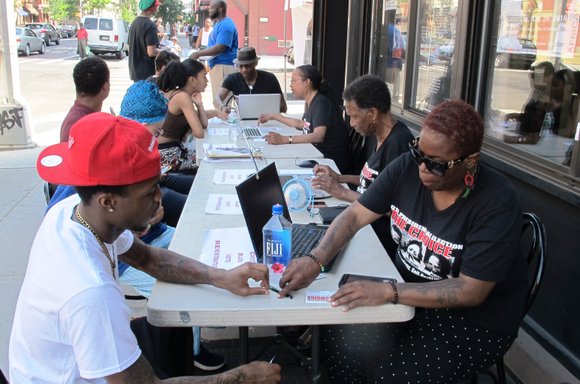 Okay, everyone, if you are reading this, welcome to 2018. You made it, and with that being said, I feel that this is the perfect opportunity for us to be honest about an important truth.
First of all, as I see it, it is extremely clear to me, and should be quite evident to anyone who would just simply open up their eyes to see it for themselves, that the Black vote can either make or break an election.
If you don't believe me, I would encourage you to take a look at previous elections where the Black community was actively engaged and driven to get out and vote in a local, county, state or federal election, versus the times where they were not as excited or motivated to do so.
Take Alabama's recent special U.S. Senate election race involving Republican Roy Moore and Democrat Doug Jones, where people were overwhelmingly surprised to see the exit polls that showed that Black voters made up 29 percent of the overall voter turnout in the entire election—18 percent of Black women and 11 percent of Black men. Exit polls also showed that 98 percent of Black women cast their vote for Jones, while 93 percent of Black men cast their vote for Jones.
These were phenomenal numbers, and definitely the type of numbers that Jones needed to pull off an unexpected victory in a historically and traditionally red state like Alabama.
It was exciting to see this type of political difference making by the Black community, but that excitement was immediately quenched and short-lived, after reading reports that a letter was sent to Jones on Dec. 19 from the Joint Center for Political and Economic Studies and 16 other organizations practically begging him "to commit to hiring a staff that reflects his constituents' racial diversity."
Why wasn't this letter sent before Jones won? Why not get this type of commitment from Jones before engaging the Black community to come out and vote for him, and doing what the Black community always does when it is expected to deliver the turnout and votes necessary to secure a victory for select candidates or select issues on the ballot? I believe it is, because the Black community has grown accustomed to not being respected, especially within the Democratic Party where they are the most loyal. And before "loyal" Democrats come for my head, because they consider this an attack on the Democratic Party or as an opportunity to try and have us compare the Democratic Party to the Republican Party, I believe the Black community needs to ask itself some really tough questions.
When it comes to the Black community's involvement in the Democratic Party, how are Blacks truly viewed within the party? Despite the Black community having such a strong and dedicated voting bloc across the nation, how many Blacks actually hold key positions within the Democratic Party on a local, statewide and/or national basis? How many Black people are senior staff members in county, state or federal offices across the country?