Advocates: Cuomo's budget continues to fall short on education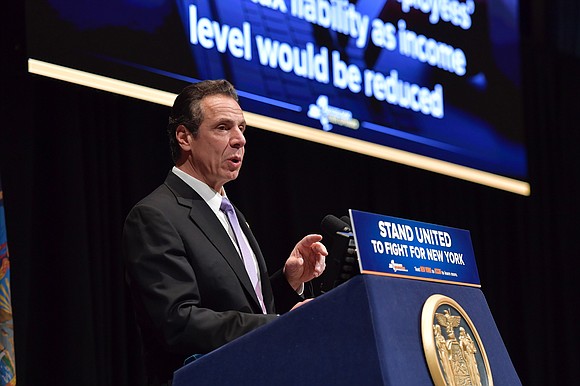 Gov. Andrew Cuomo is being criticized by some in the education community who believe public schools are not getting their fair share in his executive budget.
Cuomo is proposing a $769 million increase in school aid and an increase in foundation aid by $338 million. The budget also boasts $15 million for pre-K expansion, $10 million for after school programs and $200 million for community schools.
"The budget includes support for several key initiatives, including the governor's sixth consecutive investment in high-quality prekindergarten, a second round of Empire State After School awards to high-need districts, the continued transformation of high-need schools into community hubs, the largest state investment ever in computer science and engineering programming and instruction and additional funding for early college high schools," Cuomo's office said in statement.
However, education advocates are informing parents that Cuomo's budget doesn't do enough to address ongoing financial discrepancies that affect public schools, particularly in low-income communities.
During Cuomo's executive budget address, Assemblyman Charles Barron interrupted the governor when he started to discuss education. Barron said public schools are not getting what they are entitled to from the state.
In an interview with the AmNews, Barron specifically highlighted the New York State School Board Association's recommendation in December calling for a $2 billion school aid increase and $1.5 billion needed to maintain current programming.
"Parents should be outraged about the lack of adequate funding this governor is giving to education," Barron said. "With that money we can make sure we have computer labs, science labs, arts and recreation. It can provide wrap-around services, smaller class size, after school program training and development."
The Alliance for Quality Education said in a statement that New York State currently ranks 49th in the nation on equity in education spending. They added that Cuomo has consistently failed to fund the Foundation Aid formula and fulfill the state's obligations under the Campaign for Fiscal Equity.
"Governor Cuomo is attempting to appear generous while perpetuating educational racism and economic inequality, at a time when nearly half of New York's children are living in poverty," said AQE legislative director Jasmine Gripper. "Sound bites about equity will not educate our children; that requires closing the massive educational opportunity gap for Black, Brown and poor students."