Jazz great and ardent foe of apartheid, Hugh Masekela, dead at 78
Herb Boyd | 1/25/2018, 9:36 a.m.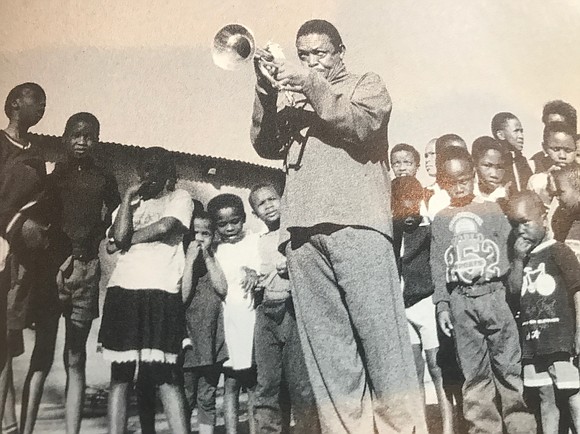 Realization of that quest rapidly took shape during his sojourn in the late '60s to California, where he performed at the Monterey Jazz and Blues festival alongside Janis Joplin and Otis Redding. In 1968, his single, "Grazing in the Grass," climbed to No. 1 in the U.S.
By 1974, Masekela was back in Africa, where he spent time with Fela Kuti and helped organize concerts and recording dates in conjunction with the heavyweight championship bout between Muhammad Ali and George Foreman, the legendary "Rumble in the Jungle" in Zaire. Shortly after the event, he took up residence in Botswana.
In the late '80s he teamed up with Paul Simon for the "Graceland" tour and the subsequent recording date. With the fall of apartheid, he returned to South Africa and later recorded "Bring Him Back Home (Mandela)" in 1987. In 1996, he performed in concert for President Nelson Mandela.
Most recently, and among his last public appearances, he headlined the opening ceremonies at the World Cup in South Africa in 2010 and two years later joined Simon for a tour celebrating the 25th anniversary of "Graceland."
Although he was welcomed all over the world, he maintained that South Africa was his home, and according to his son, Selema Mabena Masekela, he wanted no other country's citizenship. "My father's life was the definition of activism and resistance," he added. "His belief [was] that the pure evil of a systematic racist oppression could and would be crushed. Instead he would continue to fight."
And that he did, right to the last word, to the last blast of his horn.