Leslie 'Mayor of Harlem' Wyche passes at 73
Herb Boyd | 1/25/2018, 10:18 a.m.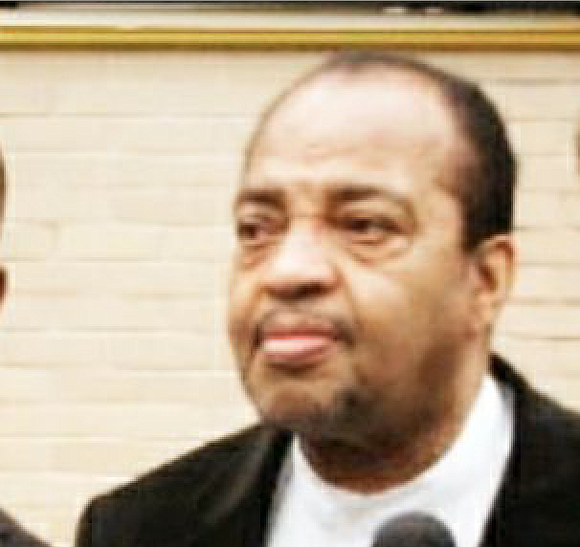 You could see Leslie Wyche coming a block away in Harlem, resplendent in his suit, sometimes a rakish hat and always a bobbing swagger. Then, on greeting you with a smile a mile wide, he brought you up to date on the latest happenings in the community. In many ways, he was as he said, the "Mayor of Harlem," but in other ways he was reminiscent of Les Matthews, "Mr. 125th Street."
By whatever moniker, Wyche is with the ancestors, passing Thursday, Jan. 19, at the Bronx Hospital. He was 73.
Very few significant events in Harlem escaped Wyche's appearance, and when he showed up he worked the crowd with his usual gregarious embrace, chatting you up before dropping a load of political cultural factoids on you.
On Harlem's history he was a walking, talking guide book, a veritable treasure trove of information that he dispensed endlessly. This fount of data was enhanced during his tenure working with Inez Dickens when she was on the City Council. And his membership in various organizations, such as the Omega Psi Phi fraternity and One Hundred Black Men, Inc., extended his reach and influence. (Thanks, Larry McShane of the New York Daily News, for your insight on his life and legacy.)
"He really, really enjoyed people," Dickens told McShane. "Practically everybody knew him, and they knew they could go to him with a problem and he would take it to the right agency to get at the root of the issue."
Not only was Wyche well-known, but also he knew just about everybody in the community, and I was among the reporters who relied on his tips and allowing a coat to be pulled on a matter.
For Michael Garner, president of One Hundred Black Men, Wyche was "very socially conscious…he gave back to the community." Garner added, "He was involved in politics."
Although the title of Harlem's mayor was largely ceremonial, McShane noted that Wyche "saw the job as an opportunity for neighborhood advocacy."
"He enjoyed the social aspects of serving as mayor," McShane added.
"I'm the kind of guy who likes to be among the people," Wyche told The New York Times in a 2003 story about the mayoral gig. "I think I have the right flamboyance for the job. You know, when you enter a room and people say, 'Oh, the mayor is here!'"
Among his other duties and responsibilities were stints as district manager for Community Boards 9 and 11, and many of us here at the paper recall his winning a 2003 race for the position in an "election" sponsored by the Amsterdam News.
"Fraternity brother Carl Bell said Wyche had struggled with some health issues recently, including dementia, and he was moved to hospice care at Montefiore Medical Center shortly before his death," McShane wrote in an email. "Bell and some friends were eating breakfast Saturday morning at a Harlem restaurant when one of them mentioned Wyche's death."
"The whole restaurant turned around when they heard that," Bell told McShane. "If you ever saw Leslie, he had crowds of people coming up to him."
And they are sure to be coming to him as plans are made for his funeral services or memorial. We are awaiting information.