Noted author and scholar Julius B. Lester, dead at 78
Herb Boyd | 1/25/2018, 10:30 a.m.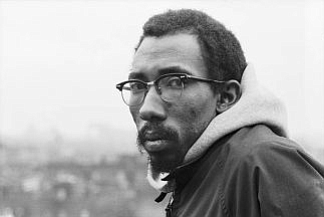 "My promise is to that part of you which is beyond and separate from definition of gender, race and all the sociological and political descriptions that hang from our limbs and rattle like the chains of Marley's ghost," Julius Lester wrote. "There is a place of sacred truth in each of us. It is from within that place I seek to write and it is to that place in you my words seek to go."
These words are from Lester's "Falling Pieces of the Broken Sky," a collection of essays marking his literary and spiritual odyssey that found a special place with many readers, however, disparate. Lester, a prolific author and controversial personality, died Thursday, Jan. 18, in Palmer, Mass. He was 78.
According to his daughter, Lian Amaris, the famed writer, photographer, musician and educator died of complications of chronic obstructive pulmonary disease.
Lester burst onto the literary scene in 1969 with his book "Look Out Whitey! Black Power's Gon' Get Your Mama!" He wrote this book at a time when he was a member of SNCC, and it signaled a growing dissatisfaction with nonviolence as a solution to the nation's race problem.
It was an alarming cry and propelled Lester into the upper ranks of Black intellectuals, more so than his camera and music, which had been given small notice in the public's eye. What was evident in these initial forays to satisfy his multifaceted talents was a certain restlessness and curiosity that would trouble and baffle many who tried to follow the changing trajectory of his life.
Born Julius Bernard Lester Jan. 27, 1939, in St. Louis, he was the son of the Rev. W.D. Lester, a Methodist minister, and the former Julia Smith. He was 2 years old when the family moved to Kansas City, Kan., and then on to Nashville by 1952. As a child he learned that he had a Jewish relative on his mother's side, and it was a kind of foreshadowing of his eventual adoption of the Jewish faith.
In 1960, he received his bachelor's degree from Fisk University, where he majored in English with minors in art and Spanish. A year later, he was in New York City eager to expand his folk music career. Along with his coffeehouse appearances, Lester recorded two albums for Vanguard Records, "Julius Lester" (1965) and "Departures" (1967); both albums were platforms for his venture into folk music and blues.
From 1968 to 1975, he hosted a radio show on WBAI. At the beginning of his radio experience he invited activist and teacher Leslie Campbell (Jitu Weusi) to come on his show and to read a poem written by one of his students, dedicated to Albert Shanker, president of the teachers union, and summarizing the teachers strike then occurring in the Ocean Hill-Brownsville section of Brooklyn. "Hey, Jew boy," the poem began, "with that yarmulke on your head/You pale-faced Jew boy … I wish you were dead!"
The poem set off a firestorm of reaction from Jewish listeners and organizations, all of them calling for the show to be removed from the air. But the FCC stood by Lester and he remained on the air until the mid-'70s.