Noted author and scholar Julius B. Lester, dead at 78
Herb Boyd | 1/25/2018, 10:30 a.m.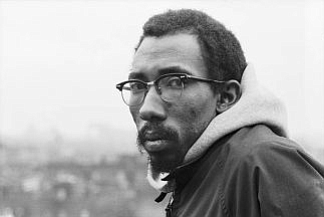 By then his literary and teaching career were his main endeavors, most notably as a professor at the University of Massachusetts at Amherst, where he taught in the Afro-American Studies Department. But gradually he began to express his disagreement with Black nationalists, particularly those he believed were anti-Semitic. And after he leveled an attack on James Baldwin in articles and in one of his books, he was forced out of the department in 1988. Even so, a full-time position awaited him in the Judaic and Near Eastern Studies Department, where he would teach until his retirement in 2003.
His professorship was consistent with his conversion to the Jewish faith, which began through a vision he had in 1981, when he saw himself dancing with a "yarmulke on my head."
During his more than 30 years at the University of Massachusetts, Lester was the recipient of numerous awards and honors, including the Distinguish Teacher's Award, the Faculty Fellowship Award for Distinguished Research and Scholarship and the Chancellor's Medal, the college's highest honor.
Among the most popular of his 44 books are "To Be a Slave," "The Story of Little Black Sambo" and "Revolutionary Notes."
"Being responsible is the act of making a promise to another," he once wrote. "As a Black writer my promise cannot be made exclusively to Blacks. When asked for whom she wrote, Joyce Carol Oates responded, 'God.' That's my answer too."