'Sorry to Bother You' screening kicks off BAMcinemaFest
NADINE MATTHEWS Special to the AmNews | 7/3/2018, 3:25 p.m.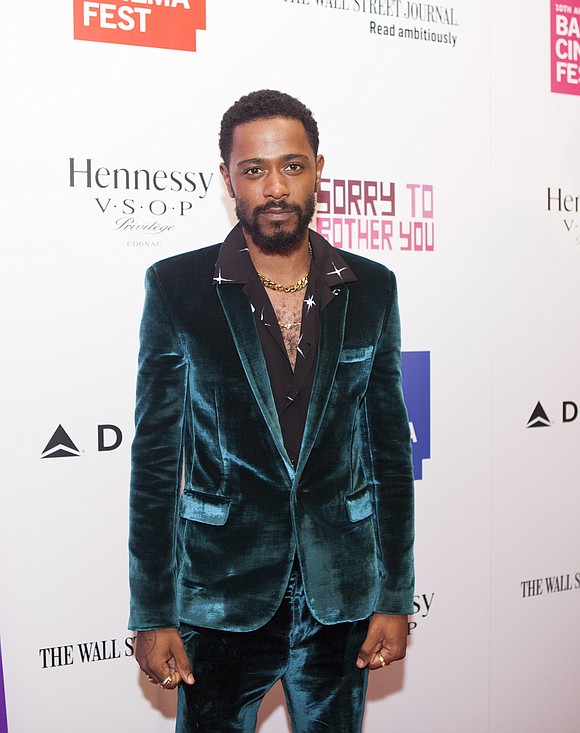 Brooklyn Academy of Music kicked off its 10th annual BAMcinemaFest last Wednesday with a screening of one of the most highly anticipated films of the summer, "Sorry to Boåther You," starring Tessa Thompson ("Thor: Ragnorak"), Lakeith Stanfield ("Get Out," "Atlanta"), Terry Crews ("Brooklyn 99") and Steven Yeun ("The Walking Dead").
Like the movie, the screening was a star-studded affair with the film's director, Boots Riley, and the likes of co-stars Armie Hammer ("Call Me By My Name") and Omari Hardwick ("Power") also present. Others, such as Chris Rock, Phoebe Robinson ("2 Dope Queens"), Joshua Jackson ("The Affair") and Margarita Levieva ("The Deuce," "Revenge"), simply showed up because they wanted to see the film and show support for the cast.
BAMcinemaFest has become New York City's premier destinations for the unveiling of some of the year's finest in independent film. Riley, a rapper turned bootstrapping filmmaker, described his debut vehicle as "an absurdist dark comedy with magical realism and science fiction inspired by the world of telemarketing."
He added, "It's about people trying to figure out who they are in the context of the world. It's about the human dimension and the fight against loneliness."
Thompson, who plays Detroit, the plucky girlfriend of lead character Cassius (played by Stanfield), wore her hair in hip-length braids for the event. Although her star has risen exponentially over the past few years, she voiced the same sentiment as almost everyone else involved. It was a project that she felt she had to be in.
She said, "So many of the movies that I love and made me want to make films use magical realism, or they were set entirely in that genre but for whatever reason Black and Brown people are totally excluded from those narratives. It's as if we don't exist in those spaces, so I just assumed that I would never get to work with those kind of filmmakers. When I read this screenplay that used magical realism, that used science fiction and also had a cast of Black and Brown people, that was significant to me."
For those familiar with the work of Michel Gondry, such as "Science of Sleep" or "Be Kind Rewind," "Sorry to Bother You" has a similar feel. It is punctuated with surrealism. Riley's film also packs a powerful punch in terms of indicting the current labor system and its impact on the identity of employee and employer alike. Although "Sorry To Bother You" touches on race as a cultural indicator, the film is more about the travails of the average low-skilled working man. Stanfield stars as Cassius, a down on his luck millennial willing to literally do or say anything to get a job. Once he gets the job, is he willing to do or say anything, with any accent, to keep the job? Hilarity, horror and a whole lot of heart, ensue.
Danny Glover, who also starred in Gondry's "Be Kind Rewind," has a significant role in "Sorry to Bother You," delivering one of the most powerful lines. He advises Cassius to use his "white voice" to be a successful telemarketer. Cassius goes into the typical "Black man imitating white man" voice and Glover's character stops him short. It isn't about tone or accent per se. Glover tells him it is about basically sounding like you don't have a care in the world, like you don't even need a job. That, he says, is what "sounding white" is really about. It is a deep, effective, surprising, funny moment.