'Sorry to Bother You' screening kicks off BAMcinemaFest
NADINE MATTHEWS Special to the AmNews | 7/3/2018, 3:25 p.m.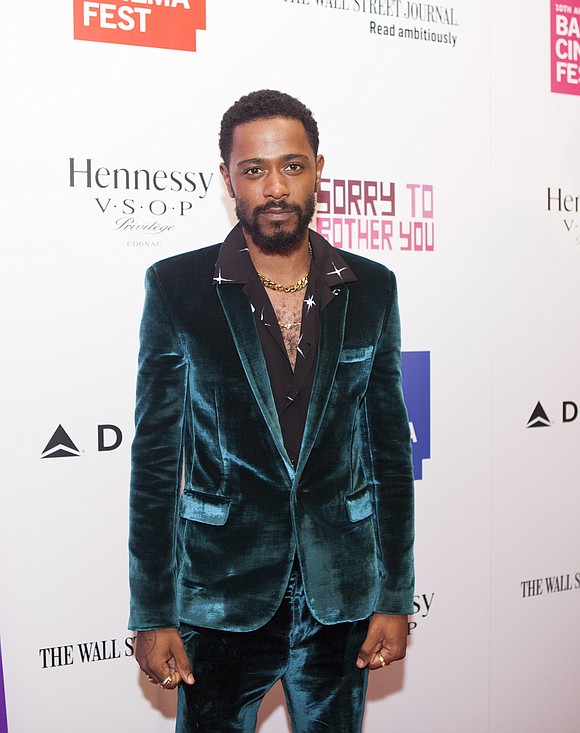 Stanfield, seeming delighted but the slightest bit overwhelmed with all of the attention, also talked to the Amsterdam News about his own success and being involved in a series of projects that are each groundbreaking, so early in his career.
"I just try to stay true and I'm very grateful," he said. "I've been allowed the opportunity to work with so many great people and on their stories and personal journeys. They've chosen me to be a part of that and I'm just really appreciative and trying to focus on continuing to do things that speak to me."
Crews was also desperate to be a part of the film after reading the script. Not only was the project unique, but also it hit close to home. He plays Cassius' loving but exasperated uncle/landlord.
"My character reminds me of the people in Flint, Mich., who I knew growing up who gave their whole life to the factory and then they close it," he explained. "They promised them health care, money for life and it wasn't there. This is the theme that we're dealing with in this movie and it goes from there. It is absolutely incredible the vision that Boots put together."
Crews also talked about his activism and outspokenness in the #metoo movement and about remaining stalwart in the face of Hollywood pressure to change him over the years. "What I've done is just continue to be me," he said. "A lot of times in Hollywood you're told to 'be like this or be like them' and I said no. Like they would say, 'Lose your muscles' and I would be like 'nah, I'm gonna keep my muscles' or whatever. I'm just gonna continue to be myself and do what I have to do."
After a screening of "Sorry to Bother You," which ended in thunderous applause, the evening wrapped up with an after-party at Brooklyn's Club Roulette, set to the old school stylings of DJ Natasha Diggs.
BAMCinemaFest runs through July 1.
Visit www.bam.org for more info.