Barry Harris, Jazzmobile, Acuna at Dizzy's, Betty Davis
Ron Scott | 7/5/2018, 1:06 p.m.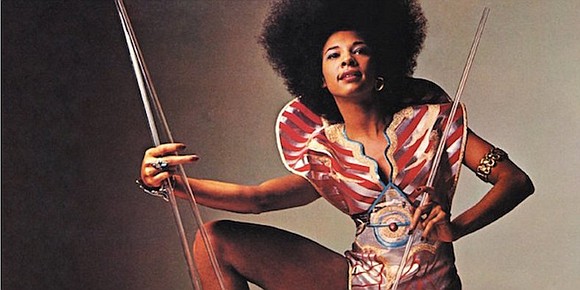 No pianist has the distinctive soft percussive ever-roving touch like the eminent elder statesman Barry Harris. July 3 to July 8, the NEA Jazz Master will baptize the Village Vanguard (178 Seventh Ave. South) in the purest tradition of jazz pantheon.
His renowned trio and longtime accompanists will include bassist Ray Drummond and drummer Leroy Williams. The pianist, composer, arranger and educator will celebrate his 89th birthday Dec. 15. Until that time, he will continue to entice audiences into his web of undisputed great music called jazz.
During the 1970s, Harris lived with Thelonious Monk at the Weehawken, N.J. home of the jazz patroness, Baroness Pannonica de Koenigswarter. He still lives in that home today. The native of Detroit has recorded more than 25 albums as a leader and composed 40 compositions.
Before relocating to New York City in the 1960s Harris had earned attention by playing with Miles Davis and Thad Jones and touring with drummer Max Roach. On arriving in New York, he collaborated with Dexter Gordon, Illinois Jacquet, Coleman Hawkins, Charlie Parker, Cannonball Adderley and Yusef Lateef.
Don't worry about his repertoire. Just be assured Harris will be swinging in yesterday's now. His performances are jazz history moments.
For tickets call 866-432-1577 or visit the website villagevanguard.com.
Shhh! Hear those birds in the distance chirping rhythmic phrases of Jimmy Heath's "Gingerbread Boy" and Dr. Billy Taylor's "I Wish I knew How It Feels to Be Free?" That can only mean one thing. It's time for a swinging summer of Jazzmobile.
Jazzmobile's SummerFest 55 kicks off July 6, with renowned drummer Louis Hayes and his quartet in Marcus Garvey Park (Richard Rodgers Amphitheater), 124th Street and Fifth Avenue, 7 p.m. to 8:15 p.m.
Hayes, a Detroit native, worked with Yusef Lateef and Curtis Fuller before moving to New York in August 1956 to replace Art Taylor in the Horace Silver Quintet, and in 1959, he joined the Cannonball Adderley Quintet, with which he remained until 1965.
July 11, the hard bopper tenor saxophonist Houston Person performs at the Ulysses S. Grant Memorial (Grant's Tomb) on West 122nd Street and Riverside Drive, 7 p.m. to 8:30 p.m. Person is known for his long association with the vocalist Etta Jones, with whom he recorded and performed for many years.
In Harlem, Person has a reputation for shaping jazz into a rolling ball of soul and blues, which means some dancing will be going on.
The trumpeter Jeremy Pelt performs July 13 at Marcus Garvey Park, 7 p.m. to 8:15 p.m. The trumpeter has recorded 12 CDs as a leader, including his recent "Make Noise!" (Highnote 2017).
July 14, there is a "Brooklyn Block Party" on MacDonough Street (between Ralph and Patchen avenues), featuring vocalist Antoinette Montague, who understands the concept of putting on a dynamic performance. Her timbre ranges from boisterous blues to rousing soul and throw-down blues, 4 p.m. to 5:30 p.m.
For a complete schedule, visit the website www.jazzmobile.org.
Since arriving on the New York jazz scene from Santiago, Chile in 1994, vocalist and songwriter Claudia Acuna has become a vibrant voice to be reckoned with.