Jitu Weusi street naming support grows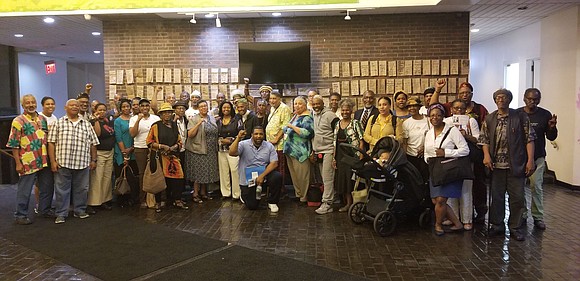 Bed-Stuy's CB3 voted 33 to 0 to co-name St. Claver Place Jitu Weusi Way. Some of Brooklyn's grassroots finest came out to show support for the call to rename the famous street after the equally famous and iconic Brooklyn educator Jitu Weusi.
Pictured here are but a few of the supporters who came out last Monday night to voice their support for Weusi, including the reverends Dr. Herbert and Dr. Karen Daughtry, Viola Plummer, Charles Barron, Joan Gibbs, Roger Wareham, Annette Robinson, Al Vann, Basir Mchawi and his brother Job Mashariki, among others.