Rep. Maxine Waters defies death threats
Herb Boyd | 7/5/2018, 10:15 a.m.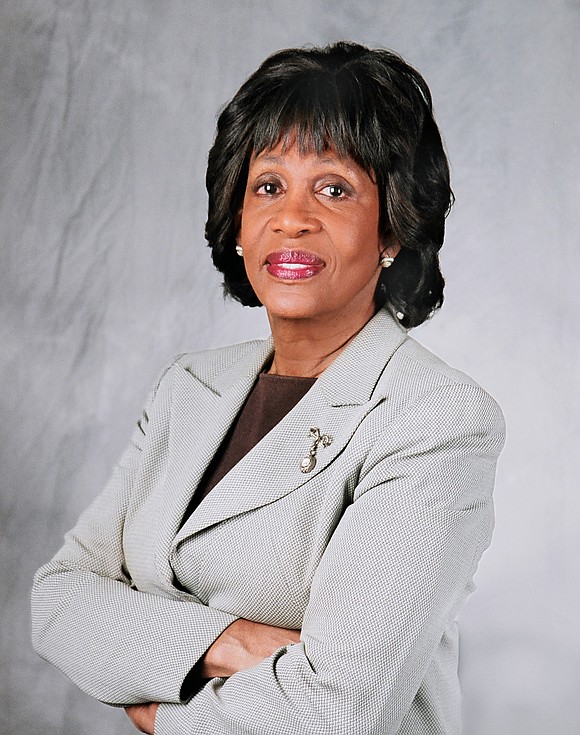 Controversy and heated discussions are no strangers to California Rep. Maxine Waters. Since her comments about the incivility prompted by citizens upset by the recent separation of families at the Mexican border, she has been at the center of attacks, rebukes and death threats.
Whether urging on those who choose to shame officials and staffers associated with the Trump administration or renewing her call for the impeachment of the president, Waters has been unrelenting in her outrage against policies that violate civil and human rights.
Although it appears to be fake news that she called for an illegal immigrant to be nominated to replace the retiring Justice Anthony Kennedy, the death threats are real, so real that she postponed several recent commitments.
"I know that there are those who are talking about censuring me, talking about kicking me out of Congress, talking about shooting me, talking about hanging me," she told a crowd in Los Angeles during a recent immigration rally. "All I have to say is this: If you shoot me, you better shoot straight, there's nothing like a wounded animal."
Her defiant comments were greeted with cheers.
Even so, the firebrand politician is exercising at least a grain of caution by canceling scheduled appearances in Texas and Alabama.
One of her cancelations included a keynote address at the annual meeting of the National Association of Black Elected Legislative Women in Birmingham.
Veteran civil rights activist and Democratic Party stalwart Donna Brazile filled in for her and told the members, "Nobody should be threatened just because they speak up and tell people they have a right to protest."
Brazile, specifically addressing the younger members, said that they shouldn't be afraid "of trouble…trouble is my nickname."
The false reports that Waters said that an illegal immigrant should be the next Supreme Court justice was posted on Trump Nation, a Facebook page.
Fake news or real news, Waters is a perpetual lightning rod who refuses to restrain her resolve to speak truth to power.