Statue of Liberty climber charged with trespassing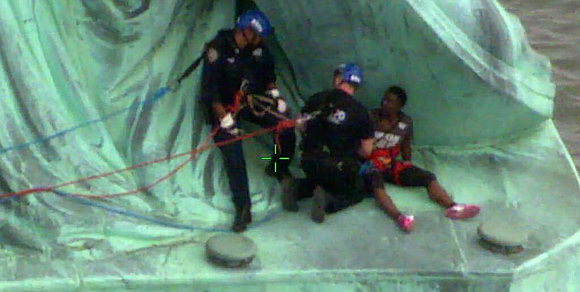 A woman was charged on Thursday with misdemeanor trespassing and disorderly conduct for climbing the base of the Statue of Liberty on a busy Fourth of July in what prosecutors called a "dangerous stunt."
Court papers also charged Therese Okoumou with resisting arrest by refusing to leave her perch by the bottom of the statue's robes, about 100 feet above ground. Police were forced to scale the statue to pull her down.