NYPD detective shot in Brooklyn released from hospital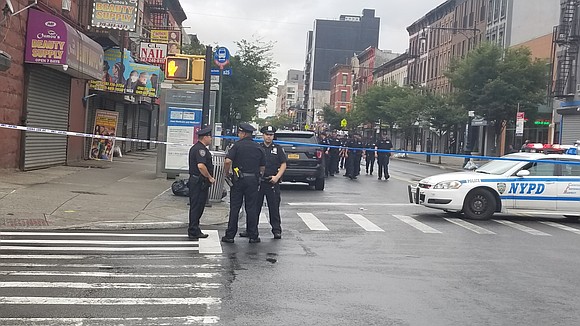 An NYPD detective was shot in the leg in Brooklyn Friday as he and his partners tried to apprehend a man wanted in connection with a domestic violence robbery that involved a gun, police officials said.
Detective Miguel Soto has been on the force for seven years, was struck in the upper right thigh. The bullet went into his thigh and exited his body. He was released from the hospital hours after the incident.