Billy Dee returns as Lando in next 'Star Wars' installment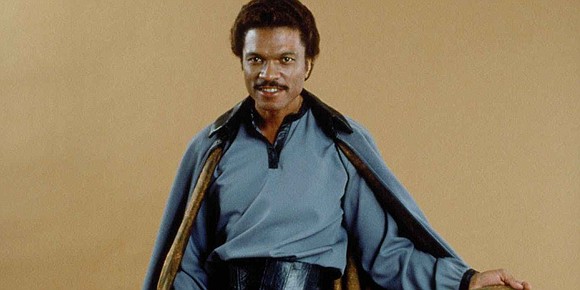 According to my sources, Donald Glover felt playing the role of Lando Calrissian in the next "Star Wars" installment was beneath him. Well no worries, Donny, Billy Dee Williams is returning to the galaxy. Many reports say the still hot actor who famously played the galactic gambler Lando will reprise the role for "Star Wars: Episode IX," the next Star Wars installment from Lucas film. Chatter about Williams joining the production, which is set to begin production later this summer, increased over the past week when Williams had to opt out of an upcoming sci-fi and pop culture convention because of a movie schedule conflict. The film is set to open Dec. 20, 2019.
"Soul Food" producer Felicia D. Henderson has signed on with 20th Century Fox in a multiyear, multimillion dollar overall deal. As part of the pact, according to the Hollywood Reporter, she'll develop new projects for TV as well as join "Empire" as a consulting producer for its fifth season. Unbeknownst to many who know her from her work with "Soul Food," this creative genius also has a long history of writing comic books with a catalogue that includes "Teen Titans," "Justice Society of America" and "Static Shock" for DC Comics.
Word on the curb is Beyoncé and JAY-Z, Ed Sheeran, Pharrell Williams and Usher are among the headliners reportedly set for the first Global Citizen Festival to be held in Africa, honoring Nelson Mandela's centennial, Sunday, Dec. 2. Sources say Oprah Winfrey will deliver a special keynote address remembering Mandela and his legacy at the free-ticketed event, which will take place at the FNB Stadium in Johannesburg, South Africa.
The send-off of Joseph Jackson at Forest Lawn Cemetery July 2 was star-studded. Aside from the patriarch's wife of 70 years, matriarch Katherine Jackson, all of Joe's living children and grandchildren were in attendance, as well as Motown founder Berry Gordy, Suzanne dePasse, Stevie Wonder, Johnny Gill and others. Longtime family friend Steven Manning spoke at the Repast.