Dominique Sharpton Bright expecting first child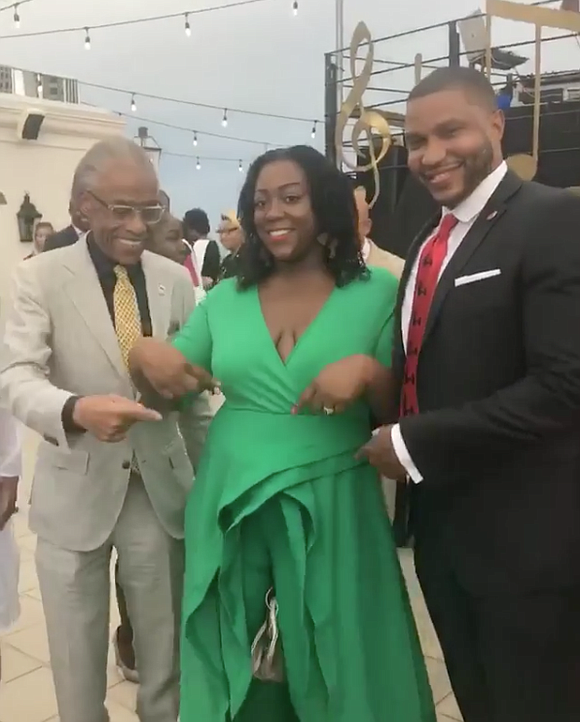 Dominique Sharpton Bright, the daughter of civil rights icon the Rev. Al Sharpton, recently announced that she's pregnant with her first child.
The daughter of the movement recently made the announcement in a post on Instagram with Sharpton and her husband, Marcus Bright, during the Essence Music Festival in New Orleans.
"I feel good and I'm excited," Dominique said in an interview with the AmNews. "I want to be more involved and now that I have a future life growing inside of me. It changes things."
As far as her father is concerned, Dominique said he's looking forward to the birth of his first grandchild.
"He hasn't stopped smiling. I've never seen him so happy. He just so overwhelmed," she said.
And for her husband, Marcus, who is coordinator of the organization 5000 Role Models of Excellence Project, he's looking forward to being a proud papa.
"He's passionate about his work in education but he's getting ready for the most important role of his life," she said. "This is truly a dream come true and we are thanking God."