Gov. Cuomo and Assemblyman Michael Blake announce $10 million investment in the South Bronx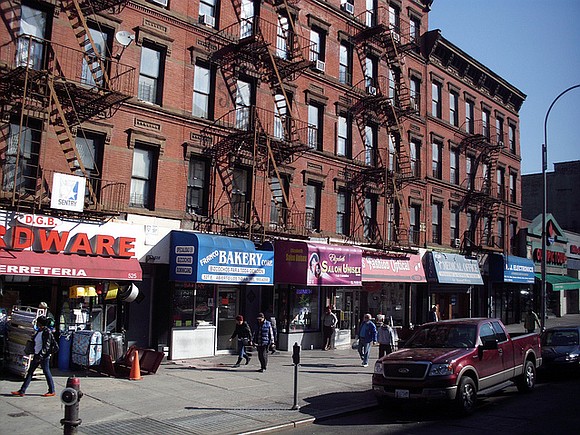 The South Bronx is the latest winner of the Downtown Revitalization Initiative, which is investing $10 million to create jobs and economic growth in the area.
The announcement was made by Gov. Andrew Cuomo last week and the money will be used for 12 transformational projects in the South Bronx. The investments are part of Cuomo's ongoing efforts to revitalize the Bronx and create more opportunities in the Bronx Civic Center Downtown neighborhood.
"The Bronx Civic Center neighborhood is the heart of the bustling Bronx, and it must be showcased," Cuomo said. "These projects will advance the borough by leaps and bounds, increasing amenities to existing South Bronx residents and bringing further investment and community pride to the Bronx."
Funding will specifically address the revitalization of the area bounded by 144th Street on the south, 165th Street on the north, the Harlem River on the west and St. Ann's Avenue/East-Third Avenue on the east.
Among the 12 projects in the plan are renovating the Andrew Freedman Home Cultural Art Center, beautifying streetscapes at the Hub and 149th Street, expanding low-cost broadband access in Melrose Commons and upgrading the BronxWorks Public Swimming Pool Facility.
The plan makes no mention of any new housing in the South Bronx or investments to existing housing. Over the past seven years the Homes and Community Renewal has invested $639 million to create affordable housing for about 38,250 residents.
"These community-led, targeted investments, especially within the Melrose, 149th and 161st Street areas, will help ensure greater job opportunities for Bronxites and equip us with the skills and resources to succeed now and well into the future," said Assemblymember Michael Blake. "A thriving business sector that supports local entrepreneurs, especially Minority and Women Business Enterprises, and brings more jobs to our neighborhoods ensures that we have thriving communities providing opportunities for our young people."
Bronx Borough President Ruben Diaz Jr. said the DRI was needed and that it specially addresses the need for jobs in the South Bronx.
"These DRI projects will bring new life and vitality to our area by providing strategic resources to existing amenities and making it a more walkable, enjoyable place to live," Diaz said. "I look forward to continuing to work with Governor Cuomo to help the Bronx continue its ongoing positive transformation."