Liberty's disappointing season continues
Lois Elman | 7/12/2018, 4:24 p.m.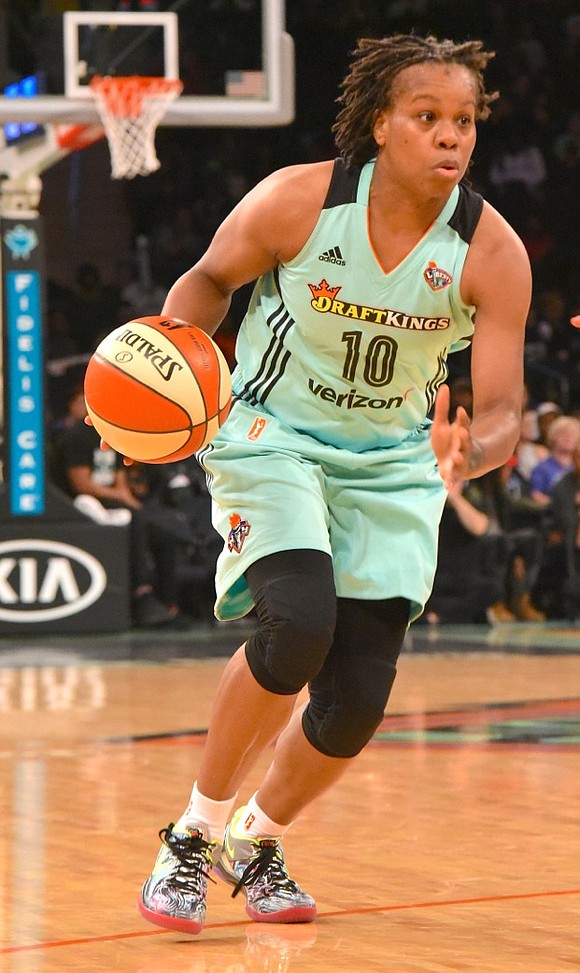 Another game, another loss. That seems to be the story of the New York Liberty's 2018 season. One of the WNBA's few original franchises still in existence, the Liberty has been a cornerstone of the league. Although the team hasn't been to the WNBA Finals since 2002 and there certainly have been some losing seasons, the Liberty has consistently remained in the spotlight, thanks to its fan base and the positive vibe of its players.
This season, the Liberty is playing far from most of its fans, consigned to the Westchester County Center. Some diehards make the trip, but the team seems to be disjointed and lacking inspiration. Recent home games have averaged attendance of less than 2,000.
"There's a lot to prove both individually and as a unit," said coach Katie Smith after the Liberty's 97-87 loss to the Dallas Wings. "It has to come from within, each individual person, myself included, and we need to put it all out there. If we come locked in both mentally and physically, I think we can feel good about ourselves."
"It's tough, but we know we have to stay together," said Liberty guard Bria Hartley. "Everything we do, we have to do hard and just find a way to get things done and get wins. Once we figure it out, I think we'll be a tough team to beat. Coming off the season we had last year but this league is so good, we can't take things for granted. These games are really tough, so we have to find a way to come together and get a win."
With the exception of Tina Charles, no one has been consistent offensively. Guard Epiphanny Prince, known for her offense, has been hot and cold, but she might still be feeling the effects of a concussion. Rookie Kia Nurse has had some strong games, but not strong enough. Right now, veteran Marissa Coleman is out with a sprained ankle.
"We're still staying together, trying to support each other through the rough times," said post player Amanda Zahui B. "I really think that's one of the most important things."
The Liberty is at home at the Westchester County Center Sunday versus the Chicago Sky,and then hits the road for two games. Although there are still playoff hopes, it would require a significant turnaround.