NAACP National Convention targeting millennials and youth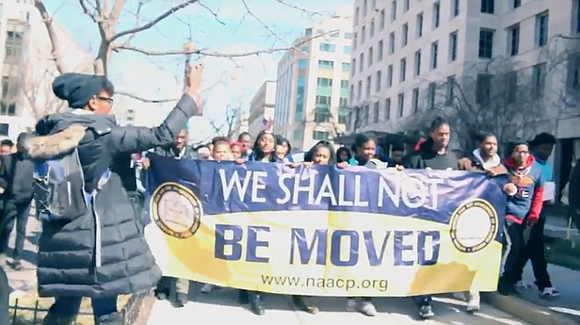 Organizers are gearing up for the NAACP's 109th National Convention set to kick off in San Antonio, Texas, July 14 through July 18, with plans to target young people.
The civil rights organization reports that in the past four months since the appointment of Youth and College Division National Director Tiffany Dena Loftin, the NAACP's youth involvement has seen a major revitalization.
"We live in a time where Black millennials and post-millennials feel that their voices aren't heard, that their opinions on issues that directly affect them don't matter to people in positions of power," said Loftin. "Our workshops and events in San Antonio will bring several hundred young people together to stress the power and importance of voting, not just in presidential elections, but in midterm elections too."
One example of the growth was the 1,000 NAACP student activists and leaders from across the country who attended the March for Our Lives rally in March in Washington in the wake of the Stoneman Douglas High School shooting.
The youth and college programming at the 109th convention will feature a series of workshops and events all leading up to the grand finale, the Juanita Jackson Mitchell Dinner: Welcome to Wakanda, The Royal Gala, on July 17. The gala will celebrate the contributions of young people within the NAACP.
Attendees will also have the opportunity to meet activists, including Women's March organizer Tamika Mallory, who will moderate a hip-hop and civic engagement panel at the Roy Wilkins Youth Luncheon. Terron Moore will speak at the Clara Luper Youth and College Luncheon, an event dedicated to honoring youth advisors and bestowing the Advisor of the Year award.
The Youth and College Public Mass meeting will take place July 16 with a conversation centering on notable organizations that work to advance civil rights alongside the NAACP.
"We will empower our next generation of activists to show our collective strength, and to ultimately make lasting and impactful change in communities of color across the country by voting in stronger numbers," Loftin said. "Elections have consequences and we know that there is a severe drop-off in Black voter turnout during midterm elections, especially with millennials."
The NAACP Youth Council was initiated in 1935. Today, Youth Councils consist of members between the ages of 19 and 25 and Junior Youth Councils for ages 13 and under. NAACP youth members played a vital role during the Civil Rights Movement where they participated in protests and sit-ins.