URBAN AGENDA: Tech industry must live up to diversity promises
7/12/2018, midnight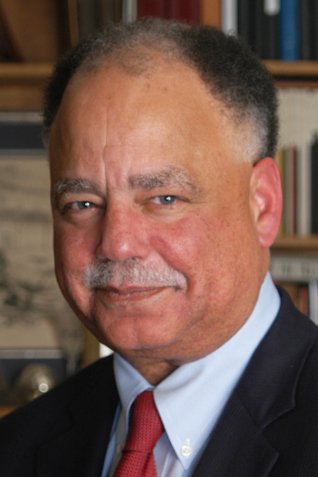 Advances in the digital era make the technology industry a natural cornerstone of Mayor Bill de Blasio's strategy to create tens of thousands of new private-sector jobs with good salaries over the next decade.
The tech sector in New York is growing fast and the jobs pay considerably higher wages than what can be found in other industries. Cities and states are bending over backwards to offer tax breaks and other incentives to attract global technology sector leaders like Google, Apple, Facebook and Amazon.
Here's the problem: the industry is still staffed largely by white and Asian men even after hundreds of millions of dollars of investment and scores of initiatives designed to improve diversity were put in place. This current profile of the tech workforce is in stark contrast to the billions of people it serves around the globe. A hodgepodge of diversity efforts has, quite frankly, been nothing short of window dressing that has done little to increase the low numbers of women and underrepresented minority workers.
This track record can be front and center, so Mayor de Blasio must work closely with New York's leading private-sector technology employers and nonprofit workforce training providers to ensure that the tech revolution reaches the New Yorkers who need it most. This is especially true when New York City considers spending public funds to subsidize tech companies.
The cash should be tied to specific performance goals because the city must hold tech companies accountable for ensuring that New York City's diverse and low-income communities can access these new jobs. There must be career paths into high-paying tech industry jobs for black, Latino and other underserved New Yorkers.

Already, New York City is part of a $30 million initiative to promote the cybersecurity industry that was projected to create 3,500 jobs. Another proposed initiative would build a 240,000 square foot tech training center that will offer free or low-cost digital skills training to low-income New Yorkers and aims to create more than 600 good-paying jobs.
In New York City, the demographics are not much better: blacks only account for seven percent of the tech workforce but 19 percent of those working in jobs outside of the tech industry. Combined, blacks and Latinos represent just 18 percent of the NYC tech workforce although they make up 43 percent of workers in non-tech-related industries.

Even for blacks who break into the New York City tech industry, their earnings are well below that of their white and Asian counterparts. Among young adult tech workers aged 18-34, blacks earn a median salary $10,000 below that of whites and $20,000 below that of Asians. The racial pay gap widens with age – for adult tech workers aged 35 and over, the median salary earned by whites of $120,000 is nearly double the typical salary earned by blacks of $62,000.
Why doesn't NYC's tech world and Silicon Valley look like the rest of America yet? Recently history suggests that the tech industry is getting diversity wrong. Nationwide, the industry is 75 percent male, 70 percent white and 20 percent Asian, according to major technology company reports of their racial and gender breakdown. In Silicon Valley, blacks and Hispanics make up between three percent and six percent of workers, and women of color are one percent or less. Not only are women and people of color hired in lower numbers than white men, they also leave the tech sector at a much higher rate. On the other hand, tech industry customers are half women, about 13 percent black, and nearly 18 percent Hispanic, according to 2016 U.S. Census Bureau estimates.