Wherever Owens makes his speech, he can make a difference
Vincent Davis | 7/12/2018, 3:04 p.m.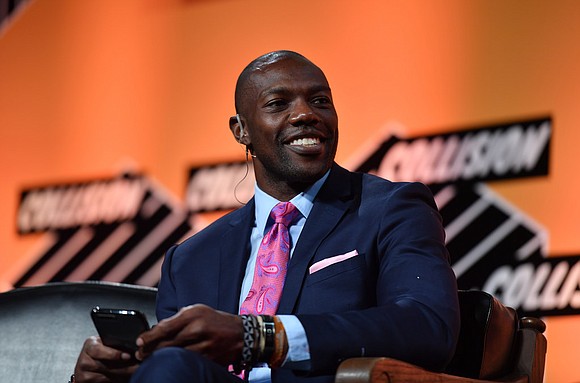 Receiving a great deal criticism for doing so, former NFL star receiver Terrell Owens declined the invitation by the NFL Hall of Fame Selection Committee to join the seven other 2018 inductees being inducted into the Pro Football Hall of Fame on Saturday, Aug. 4, an annual NFL event held in Canton, Ohio. For football fans, the Hall of Fame honor is really a big deal. No more than eight players are chosen each year.
Between 7 p.m. and 10 p.m. Aug. 4, the Class of 2018 will each have a sculpture unveiled. The busts will be forever displayed in the hall in their honor. They will also receive an official gold jacket that most of the previous inductees have traditionally worn when giving their acceptance speeches and while participating in new inductee ceremonies. This pomp and circumstance, all part of the official kickoff to start each new NFL season, is what Owens has chosen to snub, dis, not be a part of.
"While I am incredibly appreciative of this opportunity, I have made the decision to publicly decline my invitation to attend the induction ceremony in Canton," Owens said in a prepared statement. "After visiting Canton earlier this year, I came to the realization that I wish to celebrate what will be one of the most memorable days of my life elsewhere." 
And he will. Owens, 44, a six-time Pro Bowler, second to Hall of Famer Jerry Rice in career receiving yards, and third in all-time touchdown receptions behind Rice and Randy Moss, also being enshrined, will celebrate his induction by giving his acceptance speech at his alma mater, the University of Tennessee at Chattanooga. 
"I'm honored to be able to share this experience with my family, friends, teammates and fans at the place that provided me an opportunity beyond high school, and where I truly began to find myself as an athlete," stated Owens, whose main reason for not participating is because he wasn't inducted during his first year of eligibility. Owens was denied twice before finally being selected in February, the third year of his eligibility. 
Owens' elite football prowess had always been enough to bring him a great deal of attention, but his outgoing personality also enhanced his celebrity and his presence in the media. Some found him endearing. He alienated others.
As a retired athlete now voted into the Hall, Owens could make this induction his greatest moment. By participating in Canton, he now has the platform, the largest stage to take a knee like Colin Kaepernick and his football brethren have done during the playing of the national anthem, and in simple, elementary detail, explain the reason that Kaepernick and other athletes have done so.
Owens can be the voice of Hall of Famer Junior Seau, who took his own life in 2012, voted into the Hall posthumously in 2015, and all of the other football players diagnosed with chronic traumatic encephalopathy, a progressive degenerative disease of the brain found in people, mostly athletes with a history of repetitive brain trauma, concussions, hits to the head.