Local leaders take matters into own hands over lead paint issue
ABDIRAHMAN ALI Special to the AmNews with additional reporting by CYRIL JOSH BARKER Amsterdam News Staff Reporter | 7/13/2018, 12:57 p.m.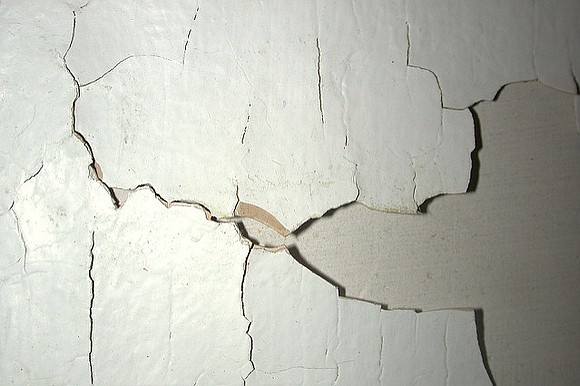 "NYCHA wasn't transparent," stated District 20 Senator Jesse Hamilton, speaking to the Amsterdam News. "Children had neurotoxins in their system… their cognitive ability was in jeopardy."
Hamilton has announced in partnership with KāMIN Health Urgent Care-Crown Heights the restart of their free lead testing initiative for children during the month of July.
The initiative previously ran from Dec. 2017 to Feb. 2018, and provided lead testing to more than 100 children. Testing will be available by appointment.
According to Hamilton's State Senate website, "Free lead testing for children is especially important now because of the public health hazard NYCHA caused by filing false paperwork on lead inspections for four years. We have to mobilize as a community to ensue families get the information they need. This free lead testing program will help parents make informed decisions about their children's health."
This initiative was initially organized after findings in the fall of 2017 that the New York City Housing Authority had failed to check apartments for lead paint, despite federal and local regulations. These findings came in a report released by New York City's Investigation Department.
The report revealed that NYCHA had told federal authorities that the checks had taken place, and that NYCHA chairwoman, Shola Olatoye, had filed paperwork certifying compliance, despite knowing that the agency was not abiding by regulations.
On July 1, it emerged that 820 children below the age of 6 who were living in public housing were found to have elevated levels of lead in their blood between 2012 and 2016, despite original claims that the number was only 19 children. These recent findings are in accordance with guidelines set by the Centers for Disease Control and Prevention for determining levels of lead in the blood—guidelines the city did not adopt until January 2018. Although the CDC guideline had been 5 micrograms of lead per deciliter of blood, the city had been following a less restrictive guideline of 10 micrograms.
The city has now begun to inspect the apartments of children with elevated blood lead levels for the first time in years but has not tested all apartments. Mayor Bill de Blasio has argued that housing conditions are not responsible for all cases of elevated blood lead levels.
"It can be something in the home," de Blasio said Monday, July 2. "It can be something out of the home. It could be paint. It could be something else. We know there could be any number of causes, but we don't know in each case what it came from."
Public Advocate Letitia James has called for the State Health Department to perform lead tests on all children living in public housing.
Lead poisoning can cause a variety of health and developmental problems, especially in children. Among its effects are decreased muscle and bone growth, speech and language problems, developmental delay, seizures and damage to the nervous system.
"Unacceptable," stated Hamilton in a press release. "It has taken years for the city to admit that NYCHA children are being poisoned by lead. Like every New Yorker, every NYCHA resident deserves safe housing. Every child growing up in NYCHA housing deserves to be free from hazardous lead that can negatively impact their growth and development."