Local leaders take matters into own hands over lead paint issue
ABDIRAHMAN ALI Special to the AmNews with additional reporting by CYRIL JOSH BARKER Amsterdam News Staff Reporter | 7/13/2018, 12:57 p.m.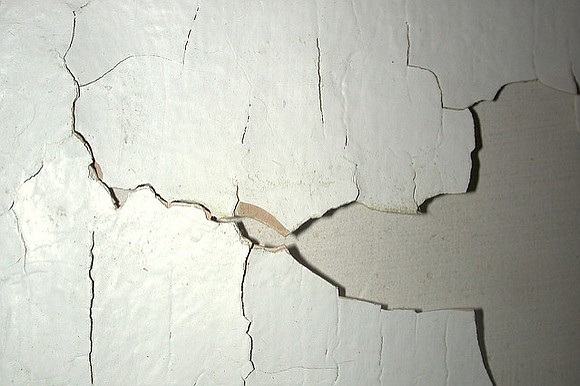 In an interview with the New York Amsterdam News, the practice and community manager at KāMIN Health Urgent Care, Yosef Hershkop, described how the initiative was started in late 2017.
After the initial reports emerged in the fall about NYCHA's failure to check apartments for lead paint and the high lead levels found in children, Hershkop spoke with doctors at the Urgent Care Center and with Hamilton's office and came up with the idea for a lead testing program that would operate free of charge and regardless of insurance, no questions asked.
Hershkop convinced the Urgent Care Center to absorb the costs of the blood work. To process the samples, the center purchased a machine that requires only a prick of blood and completes the test within three minutes.
In the initiative's first run, more than 100 children were tested. After the recent reports that revealed numbers of children with lead poisoning to be much higher than what was initially claimed, Hamilton asked if Hershkop and KāMIN Health would be willing to restart the initiative.
"The info residents were given wasn't sufficient to communicate how urgent the issue was," said Hershkop. "We all know right now that being tested early and getting the proper testing and care is important."
KāMIN Health makes its mission to help the community clear. "We're here for the community," said Hershkop. "We're ready to work with any elected officials, community leaders. … This is about saving lives. This is not about politics. Without this you can go many months or years without knowing until it shows up physically or mentally. The high level of lead that goes undetected can lead to ER hospitalization or even life threatening situations. I'm willing to work with anyone. I want to give senator Hamilton tremendous credit in being our partners on this."
Hamilton stated, "The entire City Council, Assembly and State Senate should be working on this. This is something that is a very easy fix if it is detected early. This is pretty embarrassing that nothing is being done about this. It's the city themselves that actually caused this problem in the first place."
Hamilton added, "The city needs more inspectors. They had supervising inspectors and they laid them off. A lot of questions have to be asked of the mayor. Why is there so much negligence when it comes to lead testing?"
Going forward, an independent auditor from the City Council is to be put in place to oversee NYCHA. "Another bill that we're going to be introducing is having a process as far as being certified in lead testing," said Hamilton.
Unfortunately, the city is still not treating this issue as urgently as it should be treated.
"The city's not moving quickly enough" said Hamilton, "If they were moving quickly enough they would have disclosed the number initially. It's unconscionable that the city of New York would try to not disclose over 800 children who have been affected by lead. If this had happened in the UWS there would be outcry. There would be hearings and protests. This is another incidence of environmental racism. The city is doing the minimum."