Elected officials assist in fight against foreclosure crisis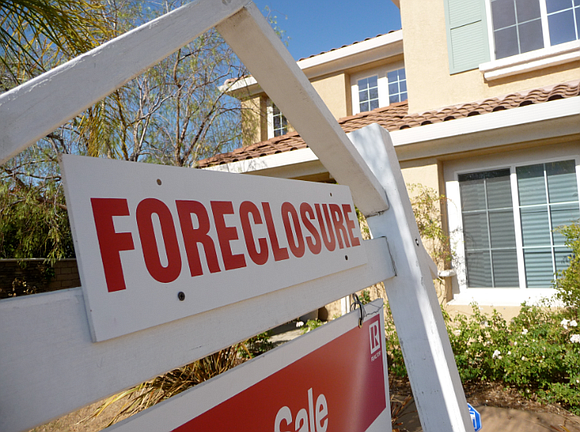 A house is not a home if there's no one there. New York's homeowners want to make sure their home stays theirs.
According to the statistics put out by the White House, the economy is improving...but for whom? With many homeowners struggling to meet the mortgage, local elected officials have stepped up to help them avoid foreclosure.
New York State Senator James Sanders, Jr. looked to help his constituents via sponsoring a foreclosure prevention workshop on Wednesday morning in Jamaica, Queens and hosted by the Jamaica Now Leadership Council and Neighborhood Housing Services of Jamaica.
"For most black families, owning a home is their greatest asset and it has been the foundation for wealth building and establishing legacy," said Senator James Sanders Jr. (D-Queens), to the AmNews. "With The Jamaica Now Leadership Council and Neighborhood Housing Services of Jamaica providing foreclosure prevention workshops, families can save their homes and continue to thrive financially for generations to come."
According to real estate website PropertyShark's most recent annual foreclosure report, there was a 58 percent year-over-year increase in NYC homes scheduled for auction, which is the highest increase of its kind since 2009. In 2017, there were 3,306 homes scheduled for auction. In 2015, there were 1,762. The Bronx and Queens saw the highest percentages of homes in foreclosure in the city at 44 percent and 40 percent respectively.
In 2017, Brooklyn had 1,260 first-auctions when compares to 898 in 2016. In the 11236 zip code alone (which covers parts of East Flatbush and Canarsie), there were 45 cases homes scheduled for first-time auctions in 2018 alone.
Brooklyn Borough President Eric Adams expressed concern with the plight of his constituents and decided to gather experts for a mortgage assistance program he's hosting at Brooklyn Borough Hall on Thursday, July 19 from 2:00 PM to 8:00 PM. Adams also cited PropertyShark data that states that new foreclosure auctions in the borough have increased 16 percent in 2018 when compared this same point last year.
"Homeownership is at the heart of the American Dream, and it helps form the foundation of strong communities in our borough," stated Adams noting how Brooklyn was negatively impacted by the Great Recession. "For those of our neighbors who are fortunate enough to reach that dream amid rising costs and stagnating wages, they can see it slip through their fingers without the proper support. Brooklyn is stronger when we provide a helping hand to homeowners in need."
"It is very important to have access to pertinent information when making financial decisions, especially around the rights and responsibilities of homeownership," added State Senator Roxanne Persaud in a statement. "Lacking pertinent information can lead to serious consequences like foreclosure. I am pleased to partner with Borough President Adams to help families in Brooklyn."
Adams is holding the free mortgage assistance program in partnership with the Center for NYC Neighborhoods and Neighborhood Housing Services (NHS) of Brooklyn CDC, Inc. and HOPE NOW. Eric Selk, Executive Director of HOPE NOW (a non-profit alliance between counselors mortgage companies, investors and regulators), told the AmNews that
"The HOPE NOW Alliance is excited to partner with Brooklyn Borough President Eric Adams, the Center for New York City Neighborhoods and NHS Brooklyn on a free mortgage assistance event for New York residents," said Selk to the AmNews. "While the economy has recovered from the crisis in 2009, there are still thousands of New Yorkers that could benefit from attending this event and meeting face to face with their mortgage servicer and a HUD-approved non-profit housing counselor. The free event provides an opportunity for those looking for assistance with their mortgage situation. We look forward to a successful event on July 19th."
Those who want to attend Adams' program can register at www.brooklyn-usa.org and have to bring a photo ID, their two most recent pay stubs, recent bank statements, mortgage statements, two years of tax returns and W-2 forms, home insurance and property tax info, documentation of all income and a letter of hardship. Those who are self-employed have to also bring their most recent profit/loss statement.