National Black Church Initiative sending 25,000 Black males to test Starbucks' racial sensitivity training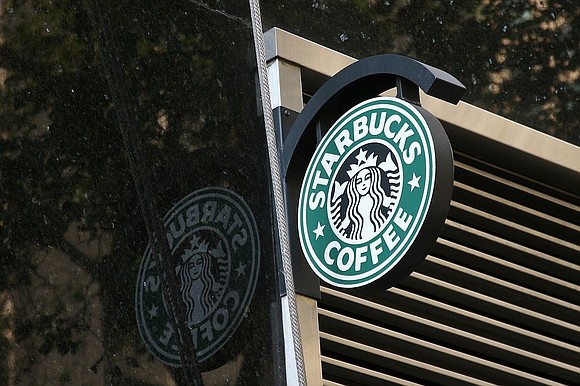 The National Black Church Initiative (NBCI) is set to send 25,000 testers into Starbucks stores nationwide to test whether their training day for racial sensitivity had any effect. The testers will focus on stores, which are located in predominantly white zip code areas.
NBCI will utilize African American males who have been trained on what to do and what to say. The organization says in no way will the Black men be threatening. They have been trained to use all nonviolent gestures and language. They have also been trained to be sensitive to the fact of any harassment, racial insensitivity as to their presence, or being targeted in any matter. The men have been trained to call the police and to record any incidents that occur with their phones.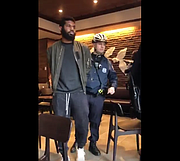 "No one should be alarmed here, testers are used all the time by corporate entities to find out whether or not their employees around the country are implementing their customer service protocol guidelines," said NBCI President Rev. Anthony Evans. "What NBCI is doing is nothing different than making sure that we can hold Starbucks accountable to their pledge and that is to treat all of us with dignity and respect regardless of race, creed, national origin or sexual orientation."
On April 12, two Black men, Donte Robinson and Roshon Nelson, entered a Starbucks location in Philadelphia's Rittenhouse Square neighborhood. The two were meeting a friend to discuss a real estate deal. Nelson said he asked staff if the could use the restroom. An employee refused them, stating that only paying customers could use the restroom. The men then sat at a table and waited for a friend to arrive without buying anything. Police were called and the two were arrested for trespassing.
Viral video of the incident was taken by patrons inside the Starbucks and viewed more than 10 million times on Twitter. Several white customers, including the friend the two Black men were waiting for, questioned police during the arrests. The men were not charged.
Starbucks closed all of its stores on May 29 for anti-bias training for all of its employees. The company also settled with Nelson and Robinson along with setting up a $200,000 program for young entrepreneurs in Philadelphia.
The findings of the NBCI testers will not be made immediately known to the public, but if it is negative, the organization says it will launch a nationwide boycott against Starbucks for one year. The project is a part of our overall Racial Reconciliation Program and our Consumer Advocacy Division.