Award-winning lyricist Micki Grant talks about 'Don't Bother Me, I Can't Cope' at City Center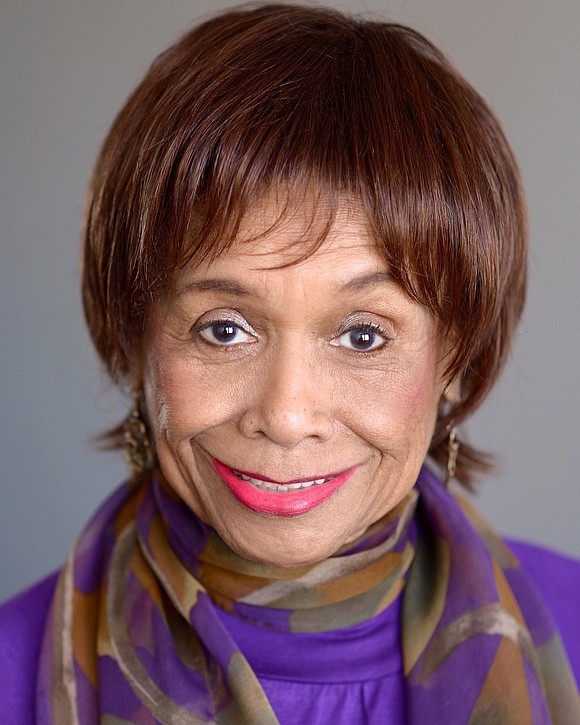 "Don't Bother Me, I Can't Cope," a politically charged musical about life for African-Americans in their communities, will be back after 47 years. The groundbreaking musical has a book, music and lyrics by Micki Grant and was conceived and originally directed by Vinnette Carroll in 1971. Grant gave audiences 16 songs that were an offering of gospel, jazz, funk, soul, calypso and soft rock. The topics covered included living in tenements, slumlords, ghetto life, student protests, Black Power and feminism. The genius of these two ladies is something that is being recognized today as New York City Center presents "Don't Bother Me, I Can't Cope," as part of its Encore! Off-Broadway Series from July 25 to July 28.
The production will star Rheaume Crenshaw, Dayna Dantzler, Aisha de Haas, James T. Lane and Wayne Pretlow. The ensemble members will include Alexandria Bradley, Marshall L. Davis Jr., C.K. Edwards, Jeffry Foote, Shonica Gooden, Nina Hudson, Marla McReynolds and Amber Barbee Pickens. The show will have the brilliant direction and choreography of Savion Glover and musical direction by Annastasia Victory and will play at New York City Center, 131 W. 55th St., between Sixth and Seventh avenues.
Grant, an actress, singer, writer and composer, recently spoke with the AmNews about the upcoming production.
AmNews: Ms. Grant, 1972 was an incredible year for you. This musical won the Grammy Award for Best Musical Theater Album, making you the first female to win a Grammy for a Broadway score. You received the Drama Desk Award for Outstanding Performance and Most Promising Lyricist, the Obie Award for Music and Lyrics, along with an Outer Critics Circle Award for Best Musical and several Tony-nominations. When you think back on that now, did you ever think that 47 years later you'd see that the work is still being honored and acknowledged through being performed?
Grant: I didn't think about it. But I suppose somewhere in the back of my mind I was hoping so. Because when you do right, you do right for posterity. I'm a history buff anyway, so I think it's a privilege to acknowledge from where I have come. For it to become a fresh new item, I don't think that occurred to me. I'm delighted. I couldn't be happier. I think it's so wonderful. Sometimes people use the expression "Don't Bother Me, I Can't Cope," but they don't know where it came from. It's wonderful that they can see from where it came. It's wonderful that the show you grew up seeing and told your children about, now they can see it. I'm so glad it's happening to me!
AmNews: You give the audience 16 songs that are such a diverse mix of different music genres. Why did you decide to include so many different types of music?
Grant: Because it's me. I like to tell different stories that seem to fit musically. I studied violin as a kid in elementary, played in a high school orchestra—the double bass and the tuba. I played at the Chicago School of Music, where I studied double bass and became one of the double bass players in the orchestra. I started off with classical music. My dad, who was a barber, played blues piano, so I listened to the blues and jazz. I just heard all of these different sounds and it made sense to me. I started off with a classical frame, but my own way was to weave these sounds into my own creation.