Berta Monday's, 'Can't Cope,' NYO Jazz, Dwyer Center art
Ron Scott | 7/19/2018, 11:18 a.m.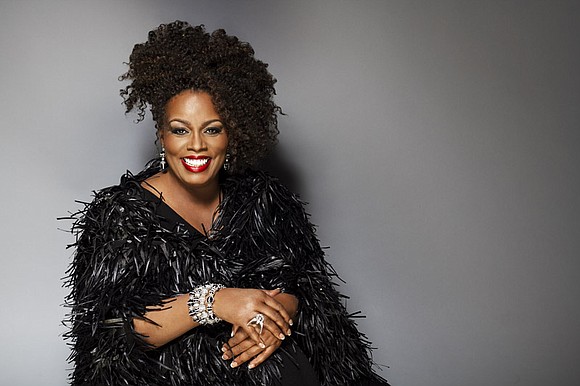 One Harlemite who keeps that jazz torch burning is Berta Indeed. For the month of July, she keeps the eternal jazz flame hot with Monday's at Studio 735 Bar & Grill Lounge (735 St. Nicholas Ave. at 146th Street).
On July 23, stand up for a Harlem home girl and wonderful singer, Lady Cantrese, and Sista Zock, singer and spoken word artist.
A pre-birthday salute to the late bassist Andy McCloud III jumps off July 30 with the Sugar Hill Quartet, featuring Jazz Women to the Rescue with Antoinette Montique, the eruptive jazz singer who can call out the blues or get the party started from straight ahead to funk. Admission is $10 after 7 p.m.
The radical 1972 play "Don't Bother Me, I Can't Cope" will rise like the phoenix for a four-day revival, July 25 through July 28 as part of City Center's (131 W. 55th St.) Encore! Off-Center in an effort to make the arts accessible to all.
The musical revue hit a chord with its dancing and songs on topics of the Black experience dealing with slumlord tenements, Black power, student protests and feminism. The music is a mixture of gospel, jazz, funk, soul, calypso and soft rock from the flower power discourse. It won the Outer Critics Circle Award, Best Musical in 1972.
The Broadway production, with music, lyrics and book by Micki Grant, directed by Vinnette Carroll (first Broadway play to be directed by a Black woman) and choreographed by George Faison, opened April 19, 1972, at the Playhouse Theatre, where it ran for two months before transferring to the Edison.
This production was the former Alvin Ailey dancer and brilliant choreographer George Faison's Broadway debut as a choreographer. He followed that with more than two dozen musicals, including the Broadway show "1600 Pennsylvania Avenue," (1967) with music by Leonard Bernstein; a Radio City Music Hall production of "Porgy and Bess" (1983); "Sing, Mahalia, Sing" (1985) at the Shubert Theatre in Philadelphia; and "The Wiz," where he worked with Stephanie Mills and Geoffrey Holder.
He was nominated for an Emmy Award for his choreography in the HBO special "The Josephine Baker Story" in 1991.
He is founder of the George Faison Universal Dance Experience and co-founder/producing artistic director of the Faison Firehouse Theater (1997) located in Harlem. It is home to the American Performing Arts Collaborative, Inc.
For ticket information on "Don't Bother Me I Can't Cope," with a perspective that remains so relevant today, call 212-581-1212 or visit nycitycenter.org.
Each summer, Carnegie Hall's Weill Music Institute brings together the finest young musicians from across the country (ages 16 to 19) to form the National Youth Orchestra of the United States of America.
The final concert of the three performances will be July 27 at 8 p.m., the Carnegie Hall (154 W. 57th St.) debut of NYO Jazz, a brand-new program showcasing the finest young jazz musicians from across the U.S. They will be led by accomplished trumpeter and bandleader Sean Jones and featuring Grammy Award-winning vocalist Dianne Reeves and trombonist Wycliffe Gordon.