Berta Monday's, 'Can't Cope,' NYO Jazz, Dwyer Center art
Ron Scott | 7/19/2018, 11:18 a.m.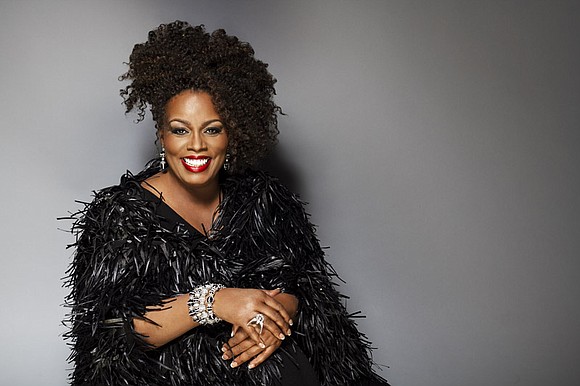 The program will range from big band standards to the first Carnegie Hall-commissioned works for NYO Jazz, a new piece by saxophonist Miguel Zenón and several new arrangements from bassist John Clayton, as well as other contemporary pieces that explore jazz's influence on hip-hop, R&B and pop music.
This concert will also give fans and newcomers a rare opportunity to hear Reeves perform with a big band, singing jazz standards in new arrangements that have been especially commissioned for the ensemble.
NYO Jazz was coached by noted jazz masters for two weeks before their Carnegie Hall debut and inaugural European tour.
For ticket information, call 212-247-7800 or visit carnegiehall.org.
There are some Blacks folks who say they don't like art. It's boring or elitist, or it's just too expensive. Those assumptions are all true, with the exception of art being boring. Artists such as jazz musicians devote their lives to the craft. Even if one can't afford to purchase an art piece, going to an art exhibit just to see what brothers and sisters are creating is well worth the time.
David Hammons' work is just as captivating as a John Coltrane solo, and Romare Bearden's work sways like a Langston Hughes poem. The fact is it's all Black art, so give it a try.
Now, through July 30 the Dwyer Cultural Center (258 St. Nicholas Ave. at 123rd Street) is presenting the art of Lennox Commissiong. His subjects range from cultural and political figures to jazz musicians. His homage in small dots of color and his pointillistic approach are totally astounding.
For the record "pointillism" is a technique of neo-impressionist painting, using tiny dots of various pure colors, which become blended in the viewer's eye. It was developed by Georges Seurat with the aim of producing a greater degree of luminosity and brilliance of color. Commissiong has mastered this technique using small pieces of color-aid paper, instead of paint.
The collection of work is diversified, utilizing various media consisting of color-aid paper, acrylics, pastels, charcoal and pencils. A blank page is also his inspiration.
The exhibit is free and open to the public. Visit the Dwyer Cultural Center's website for viewing times,
http://dwyercc.org/.