Food. Film. Beach?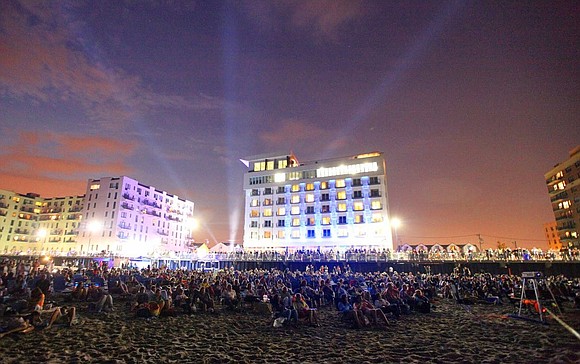 That's right! It's time for the seventh annual Long Beach International Film Festival running from Aug. 1 to Aug. 4. Although I have never attended, I can tell it is the summer event not to miss. We are talking four days of food and film events and free screenings under the stars in a custom-built movie theater on the beach!
Held on the pristine beachfront of Long Beach (under an hour on the LIRR and a 10-minute walk), the LBIFF brings a whole new meaning to dinner and a movie. Screenings begin Aug. 1, and the festival's signature event, Taste on the Beach, serves tastings from more than 50 of Long Island's renowned restaurants, distilleries, wineries, breweries and more Friday, Aug. 3.
Aug. 2, in partnership with Devour! The Food Film Fest (the world's largest film festival focused on food and drink, held annually in Nova Scotia in October, www.devourfest.com), LBIFF hosts the return of Chefs & Shorts. It is an intimate dining experience where guests will have a five-course dinner prepared by local chefs while viewing the five short films that inspired each dish.
For more information, events and to purchase tickets, visit www.longbeachfilm.com. I will see you there!