Hip-hop themed restaurant comes to the Bronx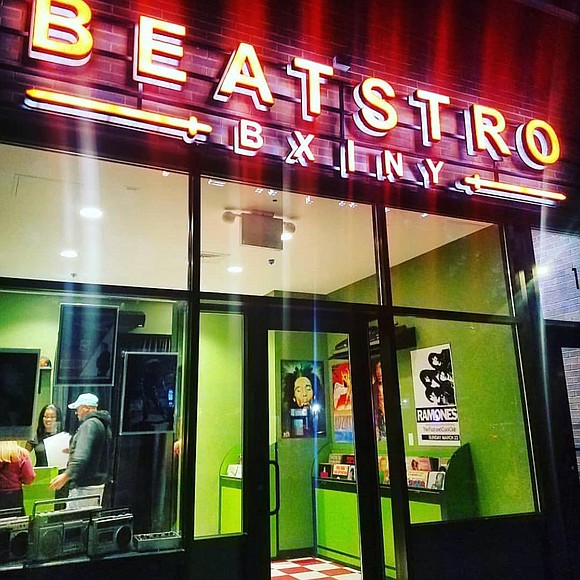 BEATSTRO (135 Alexander Blvd, Bronx), the first and only hip-hop themed restaurant and lounge, recently held its grand opening with a celebrity-studded red-carpet VIP party.
Local elected officials such as Bronx Borough President Ruben Diaz Jr., a hip-hop enthusiast himself, attended. Performances were given by singer/musician and violinist Yanelli Lamour, DJ/producer TedSmooth, Grandmaster Caz and DJ Red Alert as well as actress Selenis Leyva ("Orange Is the New Black") and former New York Jets offensive guard Willie Colon.
Located in the South Bronx, BEATSTRO was founded by restaurateur Junior Martinez and Bronx-born entrepreneur Alfredo Angueira. The restaurant features seven murals created by Bronx artist Andre Trenier in collaboration with graffiti artist Skeme and the TMT Crew depicting the four pillars of hip-hop: DJing, b-boying, MCing and graffiti.