Summer in Iceland: Hot springs under the midnight sun
Megan Pinckney | 7/19/2018, 11:31 a.m.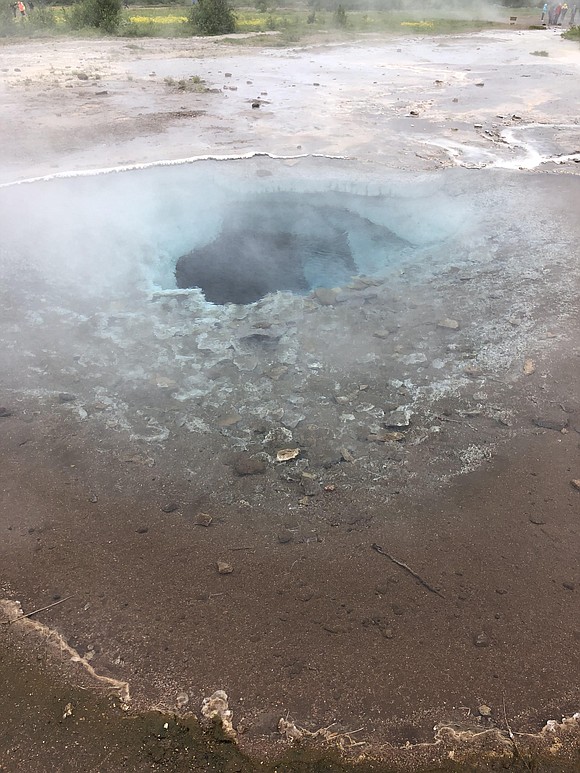 Temperatures might be ascending back home in the states, but over here in Reykjavik, summer days are approximately 50 degrees Fahrenheit, and sunlight lasts for nearly 24 hours (Yes, you read that correctly—there's basically daylight around the clock during the summer!). For a year or two now, I have seen everyone from Beyoncé + JAY-Z to Frank Ocean to Justin Bieber spending time on this Nordic island, and I have been dying to know why. Certainly they could have traveled anywhere to play in snow. Why were they all choosing this location?
I'm personally not a "cold-weather person." I do not like to be cold and would prefer a warm, sunny beach to a snow-covered mountain any day. However, when I got the opportunity to visit Reykjavik during a time when its climate is a little milder, I just could not say no. I needed to see for myself what all the fuss was about. It didn't take long for me to understand why this island was gaining so much popularity. It's filled with natural beauty that can't be found anywhere else.
As soon as our flight touched down at 6 a.m. local time, we made our way through customs, and then headed out on our first full-day tour. On that day we made stops throughout the scenic Golden Circle, a route that includes some of the best natural landmarks in the southern region of the country. Iceland is pretty flat and has very few trees. Most of the ground is covered in volcanic rock, the result of volcanic eruptions hundreds of years ago, and algae, an indicator of just how much time has passed.
Our first stop was to the Thingvellir National Park, where we literally walked between two continents. This park is home to the Almannagjá fault line and the graben that formed one of those times Europe and Asia shifted and created a major division between the two continents. The tectonic shift produced one picturesque canyon that looks out onto an Icelandic countryside worthy of being the image on the back of a postcard.
Afterward we visited Geysir, a highly active geyser and hot spring that sits over boiling mud pits. We made a few stops at other attractions, such as powerful waterfalls, a farm that gave us the chance to feed thoroughbred Icelandic horses and Kerid crater—a volcanic crater lake that is thought to have formed when the magma inside the volcano simply depleted itself and caved in instead of exploding outward like most volcanoes. The water in the crater is the most beautiful color of turquoise and has a correlating water level with a nearby pond.
We concluded the first day at the world famous geothermal spa, the Blue Lagoon. We booked our tickets two weeks before arrival and the time slot we wanted was full. We were forced to make a reservation to eat at the restaurant before getting into the pool. The restaurant has a very limited menu and moves quite slowly, but it has excellent dishes and a great view. The spa itself is located in a lava field and its pools are supplied by water from a nearby geothermal power station. On the evening we went, the weather was rainy so there was so much mist in the pool we could hardly see to the other end. But the weather didn't stop us from making the most of our experience. We purchased the premium package for approximately $120 each and used both facemask creams and enjoyed cocktails from the swim-up bar.