Summer in Iceland: Hot springs under the midnight sun
Megan Pinckney | 7/19/2018, 11:31 a.m.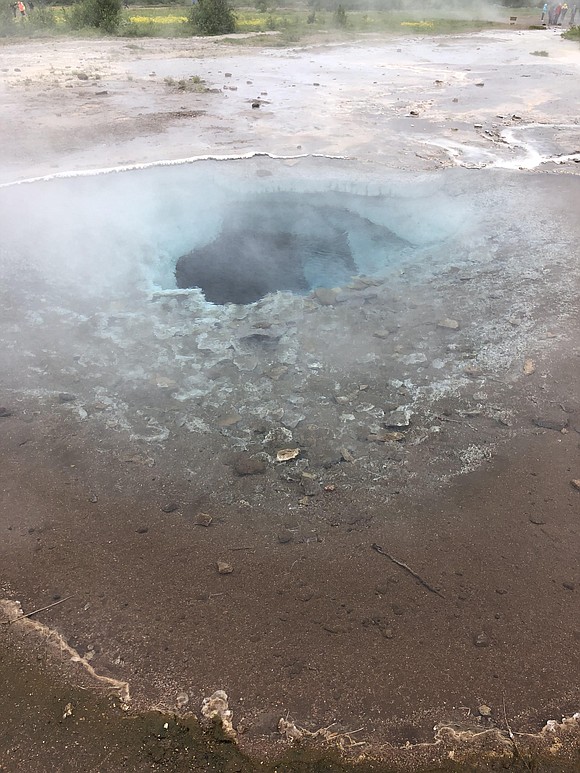 Unfortunately for us, we are not visiting during the time of year when the region's most famous natural light show, the Aurora Borealis, occurs, better known as the Northern Lights. That spectacular show of natural green and purple light against a pitch black sky is most apparent during September through April, a time when the country gets very little sunlight and spends most of the time in the dark.
Although very expensive if you're converting prices from U.S. dollars, the food scene in Reykjavik is one that can't be ignored. There are several noteworthy restaurants in the city center that have provided not only memorable meals but also memorable experiences for my group. Our favorite spots were Tapas Barinn and Grill Market.
Although most of the natural landmarks are located a few hours' drive from Reykjavik, you'll certainly still want to schedule time in the city, but more than a full day isn't necessary. While there make sure you take a moment to take in the beauty of Hallgrimur Church. The giant landmark is the tallest structure in the city and is unlike any church I've ever seen before. It represents the modern architecture throughout the city. For the best view of the land, I highly recommend heading to the top of the church spire and looking out as far as the eyes can see.
We spent tons of time of getting lost in the streets of the main area, including Laugavegur Street, where you'll find many local shops and businesses. Near that street, I stumbled into the cutest little vintage store, The Golden Cat. But my absolute favorite activity, and something I think is a must if you make it to Reykjavík, is the pub crawl we booked with Wake Up Reykjavik. Our guide took us to local dives and ordered us drinks that we would have never ordered ourselves. The most memorable moment was when we each tried a traditional fermented shark and Black Death shot that made us all realize just how tough Icelanders are.
Megan Pinckney (@shadesofpinck) is a retired beauty queen turned lifestyle blogger who loves exploring the world and writing about it.