'Whitney' docu-film uncovers painful trauma
Kyana Harris | 7/19/2018, 10:34 a.m.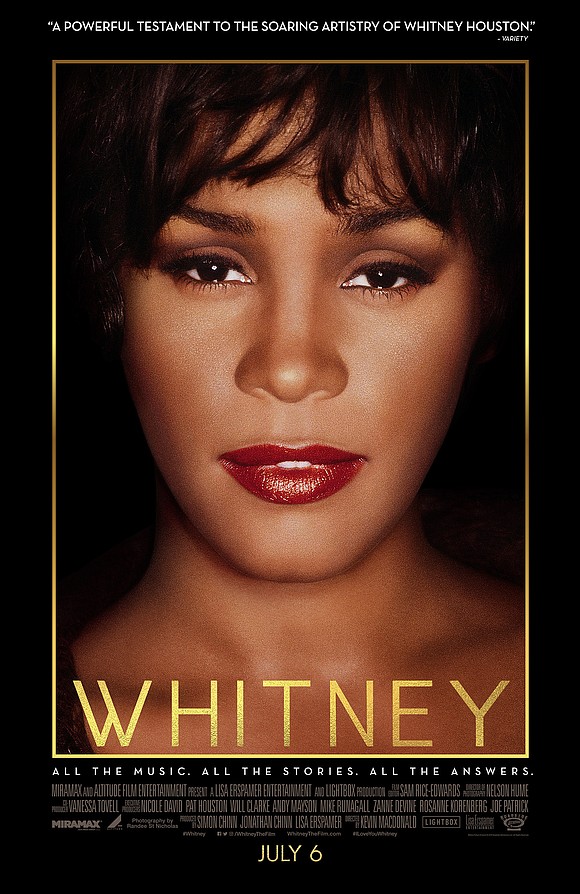 Macdonald takes a stab at presenting the highs and lows Houston experienced at the apex of her career, which is quite the challenge considering he is a white filmmaker telling the story of a Black female artist. Rather than focus on the musical accolades, his approach was centered around the public's reception of her. Much emphasis was placed on the impact of her 1991 "Star Spangled Banner" performance at the Super Bowl.
The climax of the documentary is when family members discuss traumatic experiences that might have led to Houston's self-destruction and search for her identity. Rumors that have been swirling around in the media are finally fact-checked. What was speculation is addressed by the people closest to Houston. Unfortunately, specific allegations made in the film have led to another rift among the family. Houston's mother and cousin, Dionne Warwick, were only privy to the information shared days before the documentary premiered in May at Cannes.
Houston's longtime assistant said in an interview with People magazine, "I decided to share the story so that people might understand that throughout her entire life Whitney carried this with her, and the weight of it was immense. Whitney was a wonderful woman, an angel, and she did not drag herself down all alone—there was a cause."
Although the film unearthed possible reasons for Houston's demise, not much was focused on her legacy. She possessed a notable discography, had a production company, had a successful acting career and paved the way for future Black female singers. The lack of balance to convey both positives and negatives in her life gives the impression that she lived a life of only tragedy.