Meet the 7-year-old CEO-in-training helping run his mom's multi-million dollar hair care empire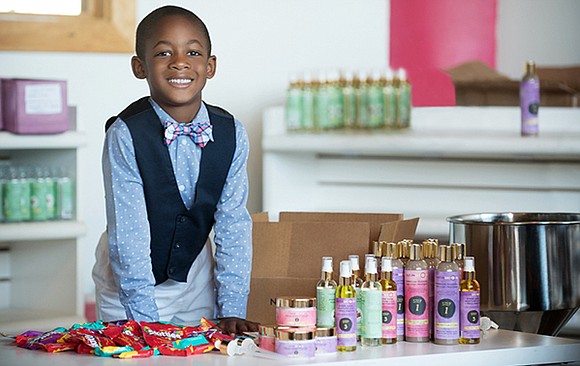 Gwen Jimmere, CEO, is not the only one driving the success of Naturalicious, one of the nation's fastest growing hair care, beauty, and lifestyle companies. Caiden, her 7-year old son, has been involved in the company since it was founded in 2013, as the CCC, Chief Candy Curator.
Jimmere started Naturalicious after finding herself on the brink of becoming an unemployed single mom. After an unexpected layoff from her full-time job and a sudden divorce, Jimmere decided to start selling her handmade, hair care products to generate an income for herself and her son. Caiden, then age 2, was there by her side each day as she built Naturalicious, now headquartered in Detroit.