August 2017 Dance Calendar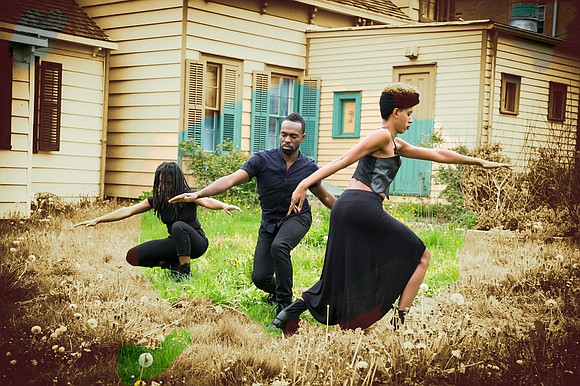 There are still many opportunities to see dance outdoors this summer. Now in its second year, INSITU Site-Specific Dance Festival 2018 transforms the Western Queens waterfront Aug. 4 and Aug. 5 with 20 new commissioned works by regional, national and international choreographers in Hunters Point South Park, Gantry Plaza State Park, Queensbridge Park and Socrates Sculpture Park. Audiences will be led through continuous dance performances several times throughout the day, setting up a chain throughout the four parks. A total of 160 performances, representing 32 hours of dance, will be organized into four performance rounds per park per day, each lasting approximately 90 minutes and all starting at the same time in each park. This year's lineup includes Renegade Performance Group, House of Ninja, Quilan "Cue" Arnold, Javier Padilla & The Movement Playground and so many more. In addition, there will be new site-specific works by Douglas Dunn (NYC), Chantal Caron/Fleuve Espace danse (Canada), Sarah Elgart | Arrogant Elbow (Los Angeles) and Alice Gosti (Seattle). INSITU 2018 also offers 20-minute workshops by past participants: Melissa Riker/Kinesis Project dance theatre, JoAnna Mendl Shaw/The Equus Projects, Christopher Nunez and Cecelia Fontanesi/Parcon NYC. INSITU is free and open to the public. For more information, visit www.institudancefestival.com
ALSO THIS MONTH:
Aug. 11-Aug. 18—The 37th annual Battery Dance Festival in Battery Park City with free performances against a backdrop of the New York Harbor. This year's lineup of national and international companies includes companies from
Botswana, Canada, Gabon, Kazakhstan, Macedonia, Spain, Turkey, India and the U.S.: Anuj Mishra, Kantika Mishra and Neha Singh (Lucknow, India), Ariel Rivka Dance, Asya Zlatina and Dancers, Ballet Nepantla, Citadel + Compagnie (Toronto, Canada), Douglas Dunn + Dancers, Jamal Jackson Dance Company, Mophato Dance Theater (Botswana), Piyush Chauhan and Preeti Sharma (New Delhi, India), Skopje Dance Theater (Macedonia), Peridance Contemporary Dance Company, Battery Dance and more. For more information, visit
www.batterydance.org.
Aug. 16-Aug. 18—Hip-hop dancers The Wondertwins (Billy and Bobby McClain) and Jamaican-American choreographer Davalois Fearon share the stage at The Yard. For this pairing, The Yard celebrates "…a new generation of activist dance artists has arisen in the American Black community, seeking to address unfolding real-world events…explore and provoke searing questions about being Black, about dancing Black, in today's America," according to the release. For information visit www.dancetheyard.org.
Aug. 24-Aug. 26—"Variations on Themes from Lost and Found: Scenes from a Life and Other Works by John Bernd," co-directed by Miguel Gutierrez and Ishmael Houston-Jones, in collaboration with Nick Hallett and Jenifer Monson, will be presented as part of Lumberyard's "Under Construction" summer festival. Houston-Jones originally created "Variations on Themes" as part of Danspace Project's "Platform 2016: Lost & Found," curated by Houston-Jones and "…informed by his memories of Bernd's work and the work of other New York dance makers who died during the first 15 years of the AIDS crisis," notes the release. For more information, visit www.lumberyard.org