Black women win in Georgia, marking a new era in politics
Matthew Brown | 7/26/2018, 10:29 a.m.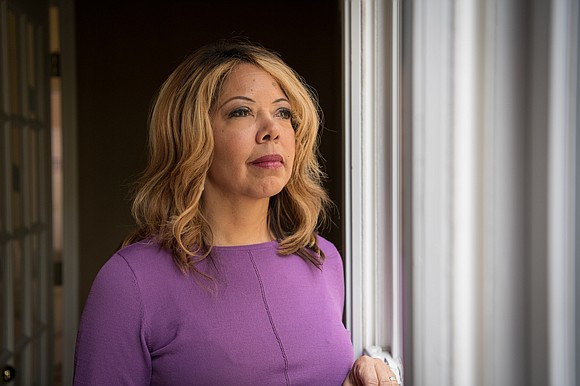 Gun control advocate Lucy McBath, the mother of fatally shot teenager Jordan Davis, won the Democratic nomination in Georgia's 6th Congressional District against businessman Kevin Abel. Now facing Republican Rep. Karen Handel in November, McBath is emblematic of the increased number of female and minority candidates running for office in 2018. This shift is especially relevant in Georgia, where Democrats hope shifting demographics coupled with bold progressive messaging will shift the deeply conservative state to the left.
McBath never expected to become a gun-control advocate, let alone a politician. Sadly, her life changed in 2012, when her 17-year-old son was shot and killed at a gas station in Jacksonville, Fla., by a white man who complained Davis and his friends were playing their music too loudly. Mourning her son, McBath became a stalwart and engaged political activist.
McBath has now served as a representative for the organizations Moms Demand Action and Everytown for Gun Safety. She has traveled the United States advocating for "common sense gun violence prevention laws" and has frequently appeared alongside other "Mothers of the Movement," a group of Black women whose children were killed by police or gun violence. After the tragic school shooting in Parkland, Fla., McBath knew that she had to run for office.
"I was afraid," she told Elle Magazine in June. "I kept saying, 'I don't know how to be a politician.' In my mind, the worst thing that ever could happen to a mother, to a woman, has happened to me. And so, there's not much more I'm afraid of now."
McBath is not the only Black female candidate running for office in Georgia. Stacey Abrams, the former Georgia General Assembly Minority Leader, will face former Georgia Secretary of State Brian Kemp in November for the state's governorship.
Abrams has styled herself as a progressive candidate while not alienating any faction of the Democratic Party. She was endorsed by both the broader Democratic establishment and progressive groups such as EMILY's List and Our Revolution. Capitalizing on that united liberal front and high Black voter turnout, Abrams handily won the Democratic primary May 22 with 76 percent of the vote.
Although Georgia remains a very conservative state, candidates McBath and Abrams might both herald and unearth the effects that a more diverse and cosmopolitan electorate will have on the state.
In total, nearly 30 Black women are running for election in Georgia's General Assembly, representing a prospective sixth of the legislative body. In Georgia's 10th District, registered nurse and Black woman Tabitha Johnson-Green is also running for Congress against Rep. Jody Hice. Coupled with many other minority and female candidates also running for office in Georgia, the state is emblematic of the diversification of liberal politics.
According to data compiled by Washington lobbyist Bruce Mehlman, female House Democrats are expected to outnumber their male counterparts in the coming years. This increasingly diverse coalition stands in stark contrast to the House Republican Caucus, which remains nearly 90 percent white men.
The demographic chasm between liberal and conservative candidates highlights an already polarized electorate. Kemp, Abrams' opponent and a self-styled "politically incorrect conservative," defeated his rival Casey Cagle after promising to personally deport illegal immigrants and back anti-LGBTQ, so-called religious freedom legislation.
For McBath, Rep. Karen Handel remains a formidable opponent, who maintains nearly $1 million in fundraising from her bitter campaign against Jon Ossoff in the district's 2017 special election, which remains the most expensive House race in U.S. history.
Tweeting Tuesday night after Kemp's victory in the Republican Runoff, Abrams wrote, "The race for #GAGov may change, but our values never will. Service, faith & family guide our vision for GA."
McBath similarly posted, "I am at a loss for words. Thank you to my supporters, friends & family. And I want to thank my dear Jordan, my rock & inspiration. We deserve better representation in DC, and I intend to show the good people of #GA06 what a tough, determined mother can do."