City Council passes bill combating Airbnb, Airbnb host sues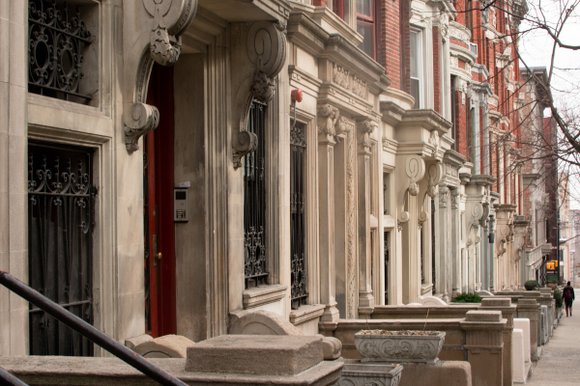 The ongoing battle between the New York City Council and Airbnb continued last week as the council passed a bill curtailing Airbnb's NYC inroads.
Last week, the council passed Intro. 981-A, which requires people who accept fees connected with providing booking services to provide to the Office of Special Enforcement the address of the units, the name and address of the person offering the unit for short-term rental, if the rental is for a whole unit or part of a unit, and any other information determined by the office.
"Intro 981-A will provide vital transparency in an industry that includes bad actors like Airbnb, who have hid behind low-level users of their platform, often individuals of more color, to prop up their company's indefensible practices," said New York City Council Member Jumaane Williams in a statement. "They have consistently acted in bad faith and in unscrupulous ways, both throughout the process of moving this legislation and in their current operations in New York City."
The bill is sponsored by Council members Carlina Rivera, Laurie Cumbo and dozens of others.
"Airbnb has exacerbated the affordable housing and homelessness crisis we face, while skirting regulations intended to protect tenants and preserve affordable units," stated Williams. "They were the most disrespectful entity I've seen come before the City Council, and flatly refused to accept any housing laws as legitimate. To be clear, if Airbnb truly cared about these homeowners, they would work with the Council to root out the most egregious actors. They have not."
Liz DeBold Fusco, a representative for Airbnb, said City Hall conspired with New York City Mayor Bill de Blasio to tighten restrictions around Airbnb.
"After taking hundreds of thousands of dollars in campaign contributions from the hotel industry, we're not surprised the City Council refused to meet with their own constituents who rely on home sharing to pay the bills, and then voted to protect the profits of big hotels," said DeBold in an emailed statement. "The fix was in from the start and now New Yorkers will be subject to unchecked, aggressive harassment and privacy violations, rubber stamped by the City Council."
Activists had pushed for this type of bill to pass through City Hall quickly. Right before the vote, New York Communities for Change and housing activists presented a petition signed by thousands of city residents demanding that Airbnb release data on their listings.
Officials from Share Better, a housing and community advocacy group that includes such organizations as NYCC and Coalition Against Illegal Hotels, praised the bill's passing.
"We've seen firsthand the negative effect that STRs [short-term rentals] has had on our communities," read Share Better's emailed statement. "Greedy landlords and wealthy real estate investors have used STRs to drain our neighborhoods of affordable housing, drive up rent and push out people and families from the communities they have always called home. With the passage of Council legislation requiring STRs to provide address and host information to the city's enforcement agency, we can finally pull back the curtain on these illegal operators who've wreaked havoc on our neighborhoods."
But not all are happy with the ruling. Stanley "Skip" Karol, an Airbnb host, immediately filed a civil rights complaint against the City of New York. Karol, 58, owns a two-family house in Sunset Park and is disabled. He said he used Airbnb to supplement income from disability payments to cover mortgage, utility costs, taxes and other expenses.
Last year, OSE investigators visited Karol and tried to enter his home. Karol testified before the City Council in June about the experience. One week after he testified, Karol said OSE visited him again and issued summons leading to a total payment of $32,000 in fines.
He claims the city targeted him for speaking out against the proposal.
"Of all the Airbnb listings in the entire city, the city chose to go after mine—just days after I raised concerns that their hotel-backed legislation could jeopardize my privacy and rights," said Karol in a statement. "I believe that the city has sought to silence me, by not only saddling me with massive fines, but also making me feel unsafe in my own home. Such retaliation is not acceptable—and should be deeply disturbing to all New Yorkers."