Imhotep's Black Guide to Events for the Week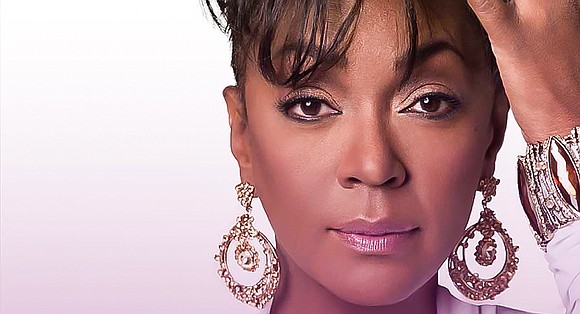 Greetings! Our GBE Black Media Month shines the light on Golden State Warriors NBA superstar Steph Curry, taking his game to an even higher level with a new venture producing faith-based and family focused films. Curry's production company, Unanimous Media, and Sony Pictures Entertainment have partnered in a film-TV deal that has several films in development now and will also include video games, virtual reality and consumer products, all built around faith, family and sports.
The Curry deal highlights the remarks of Sean "P Diddy" Combs in Variety, who said, "When Black creators are given the proper resources in any industry, they always 'over-deliver.'"
THEATER
"Amateur Night at the Apollo," every Wednesday night at 7:30 p.m. World famous Apollo Theater, 253 W. 125th St., Harlem. Featuring WHCR DJs. Visit apollotheater.org.
The Classical Theatre of Harlem presents "Antigone" by Sophocles. The struggle for power, glory and the claim to the city shatters the bonds of brotherhood, leaving two men lifeless. But the sister of the slain young men breaks faith with everything she has ever known to set things right at any cost. Now through July 30 at the Richard Rogers Amphitheater at Marcus Garvey Park. Enter the park at 124th Street and Fifth Avenue. Walk south to the venue. Free. Call 646- 838-3868 or visit cthnyc.org.
"Summer: The Donna Summer Musical." The Iconic Disco Diva Donna Summer comes to Broadway. The musical includes more than 20 well-known Summer hits. Starring Tony Award winner LaChanze, Anana Dubose and newcomer Storm Lever, who portray three different phases of her life and career. Lunt-Fontanne Theatre, 205 W. 46th St., New York, N.Y. Call 212- 379-0370 or visit luntfontannetheatre.tickets.com.
"On Kentucky Avenue," created by Jeree Wade, written by Adam Wade and Ty Stephens and directed by Lee Summers, is a celebration of Atlantic City's famed "Club Harlem." Until July 28 at Aaron Davis Hall, The City College of New York, 160 Convent Ave., at West 135th Street and Convent Ave., New York, N.Y. Visit citycollegecenterforthearts.org.
"Little Rock," written and directed by Rajendra Ramoon Maharaj. History called it heroism. They called it high school. The riveting true story of the Little Rock Nine, the first Black students to attend their city's formerly segregated Little Rock Central High School three years after the Brown v. Board of Education Supreme Court decision. Limited run through Sept. 8, 2018, at the Sheen Center for Thought & Culture, 18 Bleecker St., New York, N.Y. Visit littlerockplay.com or sheencenter.org.
MUSIC
Blue Note Jazz Festival at Sony Hall, 235 W. 46th St., New York, N.Y. For information on full artist lineup, call 212-997-5123 or visit www.sonyhall.com.
Carnegie Hall Presents NYO Jazz, Friday, July 27, at 8 p.m. featuring Grammy Award-winning vocalist Dianne Reeves at Stern Auditorium/Perelman, 881 Seventh Ave., New York, N.Y. For information, visit ticketmster.com.
40th Anniversary of Dance Fever, featuring Tavares, France Joli, The Trammps with Earl Young, Disco Unlimited, Cory Daye and more. Saturday, July 28, at 7 p.m., Ford Amphitheater at Coney Island Boardwalk, 3052 W. 21st St., Brooklyn, N.Y. For information, visit ticketmaster.com.