Yasiin Bey to open hip-hop inspired Bronx-based art gallery
Jordannah Elizabeth | 7/26/2018, 10:33 a.m.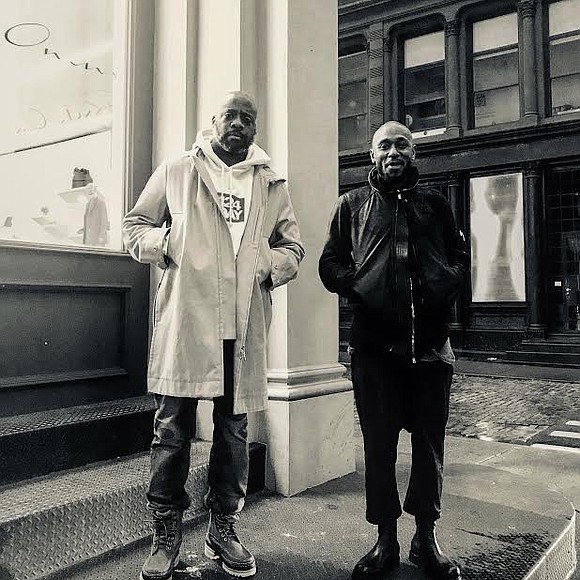 Yasiin Bey, formerly known as rapper Mos Def, has moved on to another endeavor after releasing a steady stream of albums and acting in several films in the 1990s and 2000s. Now, Bey is taking on the art world by opening a new hip-hop inspired art gallery in the South Bronx. The new space is called The Compound.
Free Richardson is in partnership with Bey on the gallery project. Artnews reports, "Retired hip-hop star Mos Def and advertising executive Free Richardson are opening a gallery in the South Bronx next month called The Compound. The space, located in the neighborhood real-estate developers are rebranding the Piano District, will host an eclectic visual arts, performance, design and film program that aims to bridge hip-hop and fine art."
The duo chose to open the gallery in the Bronx because of the area's deep roots with hip-hop, where the seeds were planted for the music, lifestyle and art form to take on a life of its own and influence the world.
"The gallery will serve as a space for all mediums of art," Bey told artnet News. "Free will run day-to-day operations alongside staff and I will bring in curatorial and special projects."
Hip-hop blog Ambrosia for Heads stated, "Reportedly, the first show at The Compound will feature the work of Jonathan Mannion, a career photographer in hip-hop who has photographed genre icons including The Notorious B.I.G., Aaliyah, OutKast, Lauryn Hill and Yasiin Bey himself, as well as having produced countless album covers for the likes of JAY-Z, DMX, Erick Sermon, Eminem, Warren G and more. With the gallery's red carpet reveal in tow, both Bey and Richardson expect that events like these will keep the history of the area alive and help tie the knot between hip-hop and fine art."
Bey also spoke on The Ed Lover Podcast about The Compound being a response to the gentrification of the Bronx. The Compound, which was named after a studio workshop operation that Free Richardson founded in 2008, will have its first show in mid-August.