VIDEO: Advocates, elected officials kick off Gun Violence Awareness Month
Video by Nayaba Arinde, Amsterdam News Editor | 6/1/2018, 1:13 p.m.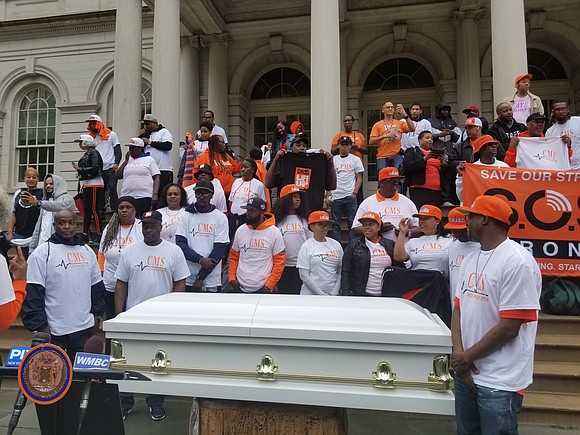 "If we had a moment of silence for every Black and Brown kid that was a victim of gun violence we would never leave this place," said Carolyn Dixon, mother of a son who fell victim to gun violence. The silence was deafening as the crowd gathered on the rainy steps of New York City Hall listened to her story. Thursday, June 2, 2018, a couple of hundred activists, politicos, gun violence victim family members, residents and violence interrupter organizations gathered in Manhattan to kick off the grassroots effort to halt the fatal shootings in this month designated to be the most violent. For more information, go to gunviolenceawarnessmonth.com.