What to expect in this season's 'Queen Sugar'
LAPACAZO SANDOVAL and ART SHRIAN | 6/1/2018, 10:43 a.m.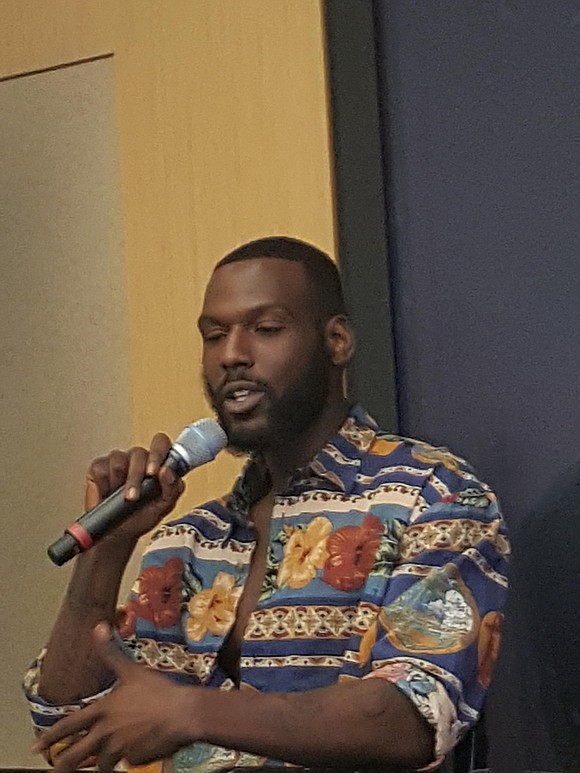 It's always a "yes" to an invitation that's extended by the public relations team from OWN, especially when they are providing a glimpse of the new season of Ava DuVernay's "Queen Sugar."
"Queen Sugar" is a critically acclaimed drama series from Academy Award-nominated filmmaker Ava DuVernay ("A Wrinkle in Time," "13th," "Selma") and executive produced by Oprah Winfrey and Warner Horizon Scripted Television. The third season begins with a two-night premiere event on OWN Tuesday, May 29, and Wednesday, May 30 (10 p.m., ET/PT, each night).
The series will regularly air Wednesday nights at 10 p.m., ET/PT. Continuing a creative initiative established in the show's first season, series creator/executive producer DuVernay has once again assembled an all-female directing team for the third consecutive season. Season 3 directors include DeMane Davis, Patricia Cardoso, Shaz Bennett, Maria Govan and Lauren Wolkstein, several of whom will be making their television directorial debut, with additional names to be announced.
On a perfect New York day, we joined Rutina Wesley, Dawn-Lyen Gardner and Nana-Kofi Siriboe for a moderated conversation sharing what to expect from the upcoming season of "Queen Sugar." Here is an edited conversation with Siriboe, of Ghanaian descent, who plays Ralph Angel Bordelon in "Queen Sugar."
AmNews: What do you think an actor's role should be in politics? Let's use police brutality and the out-and-out murder of unarmed Black men, women and children. Thoughts?
Siriboe: Stop shooting. I don't engage and sometimes I feel like, "Am I wrong for not being on the front line of Black Lives Matter?" It's not that I didn't care. It's just that I don't know how to dive into that conversation. I don't really know how to unpack my emotions because I was afraid, you know? It's scary to know that you don't really have a place in this world. Yet, you're a Black man so everybody's always watching you, and expecting so much from you.

AmNews: So, what have you learned from playing the character Ralph Angel?
Siriboe: A lot. Being Ralph Angel for me has been a therapeutic experience because it's given context to so many questions that I had. So now, I'm able to learn through the show, learn through my character and learn from Ava's eyes, to learn through Oprah's eyes. I think this role has been a gift.
AmNews: Your words are very touching. I feel this role has impacted you deeper?
Siriboe: But more than anything else, I've also been able to be more empathic toward myself and toward my Blackness and my relationship with my Blackness has been strengthened. I'm also able to be more empathic to everybody else, even the oppressors, because I realize just how oblivious they are. Some of them are very deliberate and conscious, but a lot of them are just oblivious. They are so privileged, so far gone that they can't see it straight.
The third season begins with a two-night premiere event on OWN Tuesday, May 29, and Wednesday, May 30 (10 p.m. ET/PT each night).
To watch clips, trailers and other previews around the series, check out our new entertainment website www.amnewscurtainraiser.com. It's the place to get the latest on movies, TV, streaming shows, music and more.