Ailey kicks off summer season celebrating women
Zita Allen | 6/7/2018, 10:17 p.m.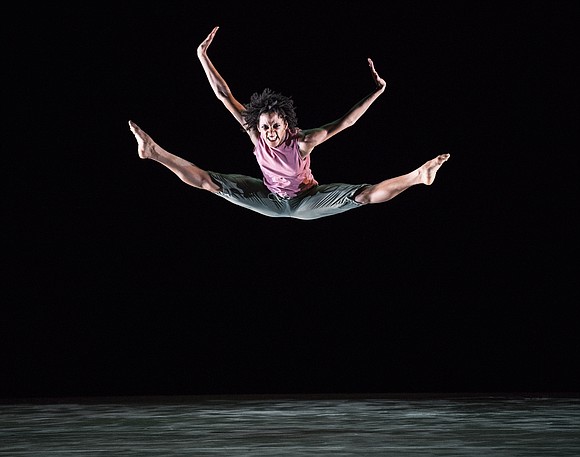 The Alvin Ailey American Dance Theatre's traditional summer season sweeps into Lincoln Center June 13 to June 17 with three diverse programs—Celebrate Women, Ailey, Then & Now and Musical Icons—the Ailey Spirit Gala benefit, three new Ailey dancers and a series of activities that all are invited to participate in as the company enters its sixth decade.
Among a treasure trove of goodies, there is the come one, come all June 13 "Celebrating Revelations" workshop in the Lincoln Center Plaza, with former Ailey star Renee Robinson and AileyCamp National Director Nasha Thomas teaching sections from Ailey's masterpiece. Then, for NYC Dance Week (Thursday, June 14, to Saturday, June 23) new students can take three free dance and fitness classes, including Horton, West African, hip-hop, ballet, Zumba, yoga and more. Not to be left out, returning and new students can take two free classes at the Ailey's Joan Weill Center for Dance on 55th Street and Ninth Avenue—one June 16 at 4 p.m., Latin Night, with Katherine Jimenez, and another Friday, June 22, at 6 p.m., dubbed DanceFit with Karen Arceneaux.
Company performances kick off Thursday, June 14, at 7 p.m., with a one-night-only Ailey Spirit Gala benefit, hosted by singer, actor and star of the hit TV show "Empire," Jussie Smollett, featuring rising stars of Ailey II, gifted young Ailey School and AileyCamp students. Other fun events include a chat with Ailey dancers after the Musical Icons program Saturday, June 16, at 2 p.m. that will be moderated by rehearsal director and guest artist Ailey dancer, Matthew Rushing. There's also a Father's Day special program, Sunday, June 17, at 3 p.m. and 7:30 p.m., with Ailey, Then & Now, featuring works by key choreographers.
At the heart of this swirl of activity are the Ailey company's three exciting programs. Celebrate Women (Wednesday, June 13, at 8 p.m., and Saturday, June 16, at 8 p.m.), highlights three trailblazing female choreographers—Jessica Lang's "EN," her first for the company; Judith Jamison's sensual duet, "A Case of You"; and Jawole Willa Jo Zollar's look at the ravages of homelessness, "Shelter." The Ailey, Then & Now program (Friday, June 15, at 8 p.m., and Sunday, June 17, at 3 p.m.), features brilliant visionaries such as Talley Beatty, whose sizzling "Stack-Up" taps the musical pulse of the 1970s, and Artistic Director Robert Battle's compelling "Mass" and "In/Side." The third program, Musical Icons (Saturday, June 16, at 2 p.m., and Sunday, June 17, at 7:30 p.m.), features dances inspired by legendary artists—Ailey dancer Jamar Roberts' "Members Don't Get Weary," set to John Coltrane; Twyla Tharp's "The Golden Section," inspired by rocker David Byrne; and "Ella," Battle's tour-de-force duet inspired by singer Ella Fitzgerald. Every program ends with the breathtaking and uplifting Ailey masterpiece that sends audiences into the night on a wing and a prayer—"Revelations."
Although she is now artistic director emerita, Judith Jamison not only shares the season's Celebrate Women program with Jessica Lang's "EN" and Jawole Willa Zollar's "Shelter," she is still the quintessential Ailey woman, an embodiment of the Ailey spirit. Therefore, it's only natural that we talk to her about this upcoming season.