Ailey kicks off summer season celebrating women
Zita Allen | 6/7/2018, 10:17 p.m.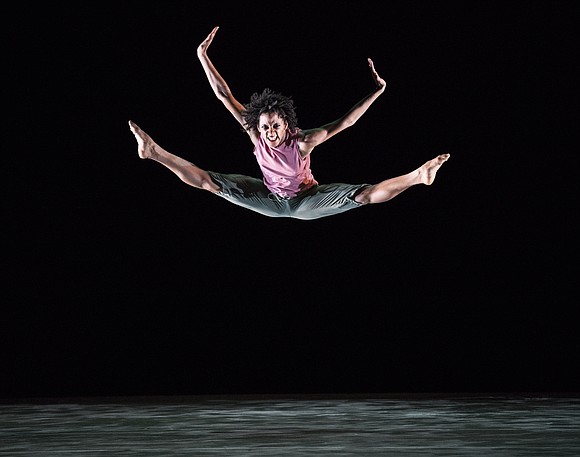 Women are central to Ailey's legacy, Jamison said, adding, "When Alvin passed away, people don't realize how many women were running the company. In addition to Alvin making me artistic director of the first company, there was Chairman of the Board Joan Weill, Executive Director Sharon Gluckman, Director of Ailey II Sylvia Waters and Director of the School Denise Jefferson. Alvin loved women." Refreshingly, in this current climate, the same is still true today of Artistic Director Robert Battle and Associate Artistic Director Masazumi Chaya.
Applauding the Celebrate Women program Jamison said, "It's difficult to find good choreographers, male or female, but Robert is very good about that, so this season presents powerful works by women that tell captivating stories. How many people are doing ballets with stories? I think it's harder to tell a story. Yet, at the heart of it that's what grabs people and keeps them engaged. And, that's what this Ailey program is all about."
Jawole Willa Jo Zollar, whose "Shelter" is a perfect example, agreed. Noting that Jamison first brought her work into the Ailey repertory back in the 1990s, Zollar said the AAADT's current handling of her work is still fresh. "The Ailey dancers pick up the steps quickly," she said. "Getting to the soul of the dance takes a little longer and involves research, discussions, the mapping of an emotional journey and, thanks to the support of Robert and Chaya, we did that."
Zollar praised the Ailey dancers' versatility as they juggle works that require such different technical facility. "I fell in love with each one of them," she said, admitting a particular soft spot for dancer Hope Boykin. "While 'Shelter' is an ensemble piece, Hope provides leadership and vision and that really helps rally everyone and bring them to a deeper understanding of the work. Her depth as a performer and her honesty are just incredible."
She continued, "When Judith first approached me to set a work on the company years ago, I was in shock. I wanted to know if she was sure. My work was so different from the kind of work Ailey was doing then, but Judith is a visionary."
"Shelter" was created 25 years ago in collaboration with musician Craig Harris and it still speaks to powerfully us.
She added, "I didn't think of homelessness as specific to New York, but in a broader context, from the displacement of the Middle Passage to the displacement today of people all over the world, and now, when you think of how we're really screwing up this planet, you can look at it from a science fiction perspective in terms of climate change. We see rich people looking to off-load to another planet possibly leaving us poor folks on a dying Earth where Mr. Trump's Mar-A-Lago is under water."
However, you look at it, Zollar says, this generation of Ailey women brings something different to the piece. "This group of Ailey dancers really brings it," she said.