Akira Armstrong's life story is Pretty Big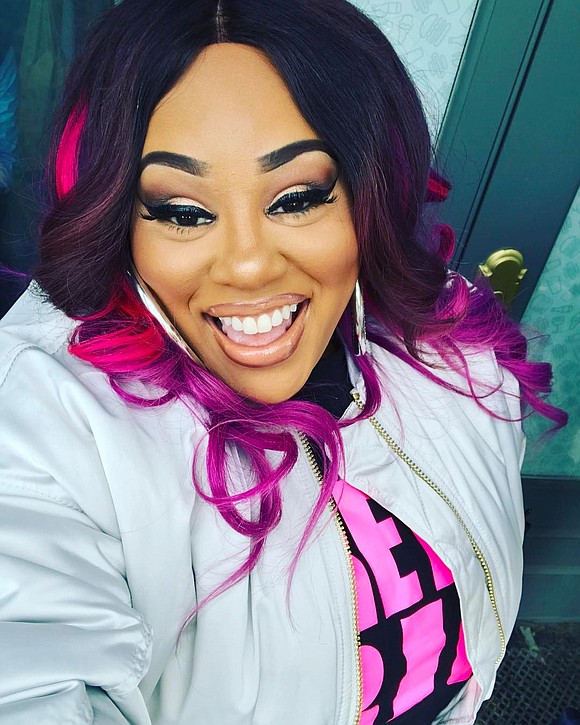 "Dance has always been my thing," said Akira Armstrong. Although dance has definitely always been her thing, the road to her success was paved with a lot of hustle.
Armstrong is the CEO and founder of Pretty Big Movement, a dance company featuring full-figured dancers that specializes in various dance styles, such as hip-hop and jazz. The dance troupe has performed all over, from NBC's "America's Got Talent" to Lane Bryant ad spots to New York Fashion Week. Armstrong's company profile has risen exponentially in the past several years, but the road to recognition was paved with hard work behind the scenes.
"I just always maintained focus," said Armstrong, a Bronx native who still calls the borough home. "My dad was a correctional officer and I lost him at the age of 13. It put me in a certain headspace. I didn't understand at that age why God had to take my dad."
While Armstrong dealt with living in a single-parent home, she continued to make dance her passion. She stayed in dance classes because she wasn't the type to hang out around the block and chill. "I was one of those that come and go and come and go," she said. From the time she was 8 years old training in intensive dance, vocal training and drama at the Mind Builders Creative Arts Center in the Bronx, to getting her bachelor's in public relations and education at Syracuse University, she kept dance in the front of her mind while picking up other skills along the way.
But once she went the professional route, Armstrong had to deal with people pointing to her size as a reason for not giving her gigs.
"The challenges I was facing was the body shaming and the negative comments I was getting from agencies 10 years ago," Armstrong said. "Now, plus size is everywhere. I was teaching artists through Alvin Ailey, keeping dance within my reach, and I got the call. It came on a Friday night when I was doing artist development for someone and I had to go."
"The call" Armstrong spoke of was regarding a gig dancing for Beyoncé in the music videos for "Get Me Bodied" and "Green Light." The Queen Bey herself told Armstrong that she was "amazing" and wanted to fly her out to L.A.
But although Armstrong made contacts and had a good time on that assignment, she didn't get many calls after the Beyoncé gig. So Armstrong transitioned into makeup and working at Sephora, but a friend came through once again. Someone she met on the set of the Beyoncé gig was now dancing backup for Salt-N-Pepa and heard they were looking for a makeup artist. Armstrong got the gig.
"For three years, I traveled with Salt-N-Pepa as their makeup artist," said Armstrong. "But this wasn't about the dollar. It was about getting my feet wet and getting a glimpse into what being in the industry entails. Being the water girl. Being the towel girl. Being stage set up. Doing my ground work."