Charles W. White, an artist and muralist of political commitment
Herb Boyd | 6/7/2018, 11:19 a.m.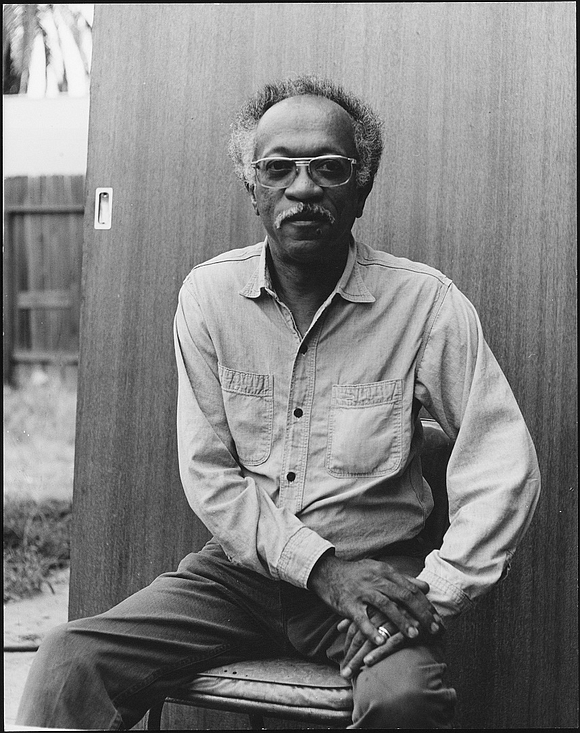 After Hampton, White was drafted in the Army in 1944. "I spent about a year in a camouflage unit of the engineers," he recalled. As a result of fighting the floods in Missouri at that time, he developed pleurisy and during his hospitalization it was discovered he had a tubercular condition. He spent two years in the hospital and later would endure two more.
It was during his stay in Mexico that White honed his skills as a representative-style artist and as a draftsman and printmaker. There was also the considerable influence of Diego Rivera, David Siqueiros and other members of the Taller de Grafica Popular. This experience deepened his study of murals, which was already extraordinary. One of the outcomes of the Mexican odyssey was his divorce from Catlett.
In the late '40s and early '50s, White continued to strive as an artist, particularly as a member of the ACA Gallery and within a flourishing community of leftist artists and activists. He moved to California in the mid-1950s and beginning in 1965, became a member of the faculty at Otis Art Institute in Los Angeles. David Hammons, Alonzo Davis and Kerry James Marshall were some of the prominent students he mentored during his 14 years at the Institute, now the Otis College of Art and Design.
White's works can be found in a number of prestigious institutions, including Howard University, the Library of Congress and the Metropolitan Museum of Art.
He died Oct. 3, 1979, in Los Angeles at 61.