Cosmopolitan Review: May 31 - June 6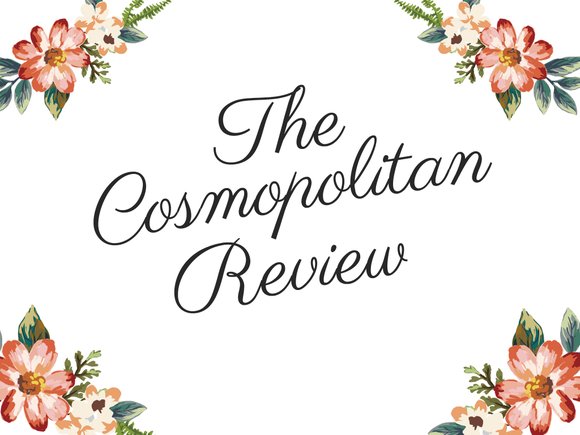 June is busting out all over. I love saying that, which is one reason I love the month of June. Father's Day, graduations, weddings, anniversaries (including mine!), all kinds of good things happen. If you take notice, June is also the month when roses are in bloom, so stop and take time to smell them—that is, if you see any.
Explore Harlem by bus, should you choose, as the Museum of the City of New York kicks off its summer series of programs. Saturday, June 9, 10:30 a.m. to 1 p.m., the museum will host the Radical Routes Tour: Harlem's Women Activists. Led by historian Dominique Jean-Louis, the event will feature a hop-on, hop-off multimedia bus tour, visiting all of the haunts of local visionary heroines, including Ella Baker, Antonia Pantoja and Pearl Primus, all known as "Pioneering women of color who helped make Harlem a world-famous center of social activism, cultural experiment and progressive politics throughout the 20th century."
Jean-Louis is a doctoral candidate in U.S. history at NYU, where her dissertation explores Caribbean immigration to New York City in the years after the Civil Rights Movement, and examines the impact schools have on the formation of racial identity. She received her B.A. in comparative ethnic studies from Columbia University, and currently is a curatorial project historian on "Black Citizenship in the Age of Jim Crow," which is an exhibition scheduled to open in the fall of 2018 at the New York Historical Society, located on 79th Street at Central Park West. Needless to say, Jean-Louis is well versed on the historical tales surrounding the street corners, buildings, public places and neighborhood spots where a diverse group of women made history. For more information about the tour and a host of other events that will take place throughout the summer, including a series of old fashion block parties, go to www.mcny.org.
Just to show you it's not all about you or me, the Bideawee organization celebrated 115 years of leading the cause for animal welfare and pet adoption with, what else, a ball, held at the Metropolitan Pavilion. Guests raised more than $625,000 to help "rescue, care for and place homeless cats and dogs with people who love them," according to their mission statement. Besides adoptions, Bideawee, which means "stay awhile" in Scottish, provides veterinary care, pet therapy programs and pet memorial parks.
The star-studded event included cocktails, a seated dinner and live and silent auctions featuring items that included an art deco diamond and emerald necklace, a trip for two to Bali and VIP tickets, airfare and hotel to visit "Dancing with the Stars," and if that's not enough to entice you, a full-page ad in People magazine featuring the winners with their pet. The evening topped off with dancing, a photo booth and a mobile adoption van, all the accoutrements for a heartwarming affair. Receiving the Flora Kibbe Humane Hero Award was William Berloni, the first animal trainer to be a Tony Award Honoree. Berloni has trained animals for hundreds of off-Broadway shows, regional theaters, touring musicals, television shows and movies. Most recently he was appointed animal director of the new musical, "Because of Winn Dixie." All the dogs he trains are rescues. Among the attendees were Loretta Swit (remember her, Hot Lips, from "MASH"); Ana Burgos, with her dog Roxi, Shanice Lewis, Devin Hamlet and Eugene Watkin, all with little pooches of their own. Of course, the dogs were invited, many of which were dressed for the occasion. Interested in learning more? Visit www.bideawee.org.