Dance Calendar June 2018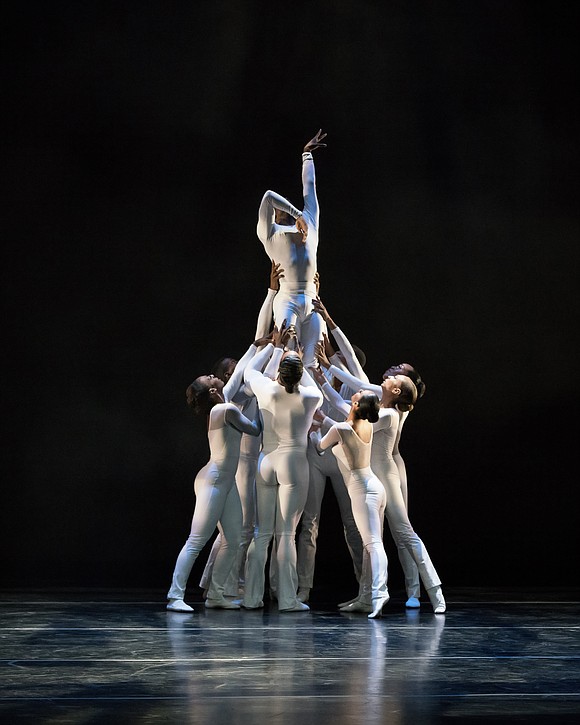 June 13-June 17—The Alvin Ailey American Dance Theater, led by artistic director Robert Battle, returns for their annual Lincoln Center season with three programs: Celebrate Women, with works by Jessica Lang, Judith Jamison and Jawole Willa Jo Zollar; Ailey, Then & Now, with works by Talley Beatty and Battle; and Musical Icons, with works by Jamar Roberts, Twyla Tharp and Battle. Each evening will close with Ailey's signature work, "Revelations." For more information, visit www.alvinailey.org.
June 15—The annual jersey (new) moves! emerging choreographer's festival, presented by NJPAC, will feature the works of New Jersey residents Joe Monteleone, Barkha Patel, Daniel Padierna, Nijawwon Matthews and Stephanie Nerbak. For more information, visit www.njpac.org.

June 15-June 24—The always-free River to River Festival boasts a lineup that includes It's Showtime NYC (June 18-June 22) on the steps of the Federal Hall, and an evening of salsa with Los Hacheros (June 23). Also on the program is Catherine Galasso (June 15-June 17), Enrico D. Wey (June 15-June 17), Cori Olinghouse (June 16-June 17) and Naomi Goldberg Haas and visual artist Laura Nova (June 22 and June 24). For more information, visit www.lmcc.net
June 18—At the Playroom Theater, as part of evening titled "Elements" by the International Human Rights Festival, the lineup includes performances by Davalois Fearon, Nai-ni Chen, Sheldon Raymore, Oxana Chi and Open Dance Ensemble. For more information, visit www.ihraf.org.
June 23— The annual one-day-only event, created through collaboration with artists and community members, Paloma McGregor's iterative Fishtrap project, rooted in the reclamation of her 92-year-old father's vanishing fishing tradition titled, "Building a Better Fishtrap" returns, made in collaboration with Angela's Pulse and New York Live Arts. Audiences will again be taken "…by boat on a 1.5-mile stretch of the once embattled waterway." Tickets must be purchased in advance. For more information, visit www.newyorklivearts.org.
June 22-June 23—RestorationART Choreoquest Afro Pas De Deux Festival returns with works by Davalois Fearon, Germaul Barnes, Angel Chinn, Rosamund S. King, Sekou McMiller, Johnnie Mercer, Edisa Weeks and Nathan Trice to again "…explore the complex and artificial binaries of gender, sexuality, nationality and more." For more information, visit www.billyholiday.org.
June 22-July 20—The Contemporary Dance Series, with modern dance curated by Tiffany Rea-Fisher at Bryant Park, returns with performances by Graham 2, Hope Boykin Dance, Kate Weare Company, Mindy Jackson, Tiffany Mills Company, Tina Croll + Company and many more. For more information, visit www.bryantpark.org.
June 24-June 27—For their annual season, the Thelma Hill Performing Arts Center's theme is "So Very Sly: A Dance Suite Featuring the Music of Sly & the Family Stone." For more information, visit THPAC on Facebook.
June 28—As part of the annual series BRIC Celebrates Brooklyn, Michelle Dorrance (Dorrance Dance), Derick K. Grant, Toshi Reagon (BIGLovely) and Dormeshia Sumbry-Edwards will perform on this single night of the monthlong festival. For more information, visit www.BRICartsmedia.org.
June 28-July 1—At NYLA, Sidra Bell Dance New York presents the new work, "F R I C T I O N" (prequel) with longtime collaborator and composer Alexey Gorokholinsky, who will perform live. Also on the program is "garment" (Director's Choice). For more information, visit www.newyorklivearts.org.
June 28-July 1—Ninja Ballet, under Artistic Director Shoko Tamai returns to The Secret Theatre in Long Island City, with five dancers and martial artists in their latest work, "MA," the Japanese word for negative space, with live music. For more information, visit www.secrettheatre.com.
June 28-June 29—For Danspace Project's seminal series, Food for Thought, where canned goods are collected and donated to The Momentum Project "…which provides nutritious communal meals and supportive services to any person in need in New York City, especially those living with HIV/AIDS or other chronic illness," concludes with two more evenings: (June 28), curated by Indah Walsh, with Kayla Farrish/Decent Structures Arts, Pamela Pietro and vis-á-vis and (June 29), curated by Katy Pyle, with Deborah Lohse, Stevie May and Mei Yamanaka. For more information, visit www.danspaceproject.org.
June 29-July 1—As part of the LUMBERYARD Contemporary Performing Arts' Summer Festival, Urban Bush Women will present "Scat!," about which founder/visioning partner Jawole Willa Jo Zollar said, "Scat! is my story. It is my family's story. It is a personal and collective story of a family and a people, moving from the Jim Crow South during the Great Migration." For more information, visit www.thelumberyard.org.