Denny Farrell laid to rest
Tyvan Burns | 6/7/2018, 11:40 a.m.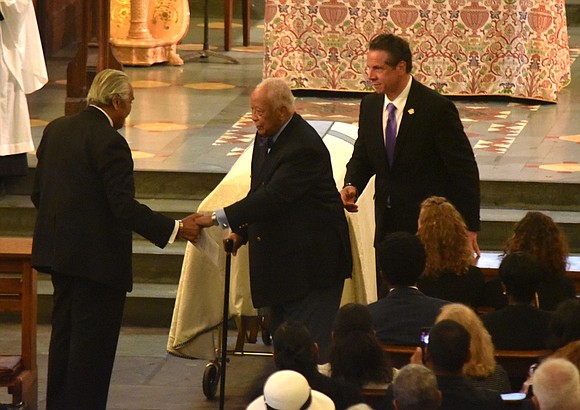 Herman Daniel "Denny" Farrell Jr., Manhattan native and politician leader, was an important representation in the Democratic Party, serving in the New York State Assembly from 1975 to 2017. He served many respected positions, such as the chair of the Assembly Ways & Means Committee in 1994, and most notably, a member of the Democratic National Committee.
Farrell, 86, died May 26 of heart failure. Funeral services were held June 1, 2018, at Church of the Intercession in Harlem.
Former Mayor of the City of New York David N. Dinkins, former Member of the House of Representatives Charles Rangel and Mayor Bill de Blasio were present at the funeral in remembrance of his legacy. Gov. Andrew Cuomo presented the eulogy.